Car Rental in Corsica, France, with Sixt
Our Service
|
FAQs
|
Tips for the Region
|
Important Cities
Our Corsica Bastia Airport and Corsica Ajaccio Airport branches are conveniently located in the north and south east of the island respectively, giving you access to the major highways that connect the inland and coastal areas. You can arrange to pick up from our airport car rental locations by securely booking online. Reserving online allows you to make a price comparison between the rental cars available for your chosen travel dates. Keep reading down the page information about our services, driving a car rental in Corsica and insights into Ajaccio, Bastia and Calvi our pick of Top 3 cities.
Our Service
Our car rental in Corsica fleet features a large selection of vehicles from world-class car manufacturers. We offer both manual and automatic transmission options and you can customize any of our car rental deals in Corsica with useful upgrades. Add-ons and extras like GPS, additional drivers, coverage protections, child seats and more can give you what you need for an optimal car rental road trip in Corsica.
Which vehicle class is right for my vacation?
Compact cars are great for city trips and for those traveling light
Sedans provide superb comforts, especially appreciated on longer drives
SUVs and station wagons give you plenty of cabin and cargo space which is helpful when planning a road trip in Corsica
Minivans are good for family vacations and can hold more luggage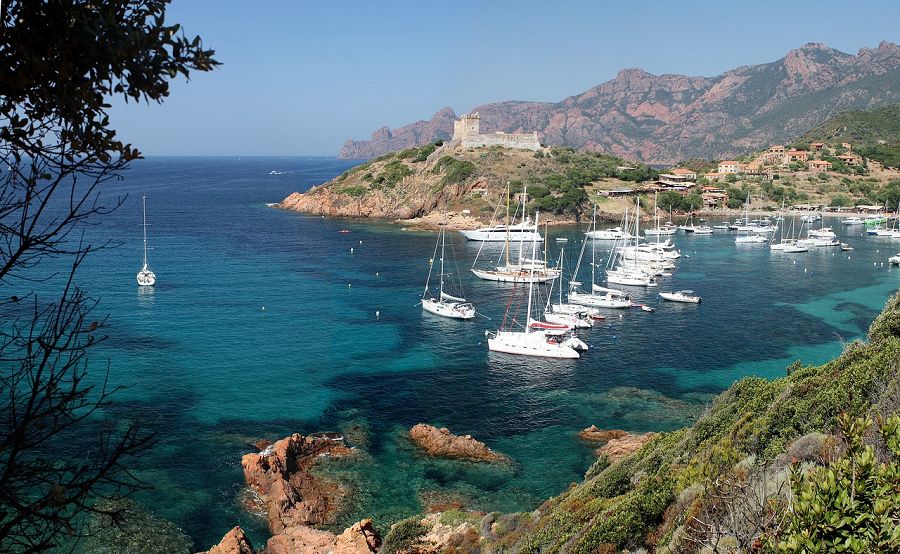 FAQs
What time periods does Sixt offer with car rental?
With Sixt you can arrange your car rental for various time periods. We have a range of options from one day rentals, to weekend or weekly rentals, up to monthly car rentals.
What documents do I need to rent a car?
You will need to show a valid driver's license and an IDP depending on your destination country.
Can I pick up a car and return it somewhere else?
Yes, although this may incur a one-way rental fee that will be shown during the booking process. Please note: one-way rentals may be restricted if you plan on crossing borders so it is best to check our Rental Information page for country specific information.
Do I have to pay a deposit?
Generally, an advance charge approval is obtained for the chosen means of payment as a security. Often a deposit of up to three times the rental price is charged to the chosen means of payment as a security. The exact deposit is determined on collection since the amount is dependent on the vehicle. For example, the deposit for high-value vehicles may differ.
Can I rent a car with unlimited mileage?
Sixt rent a car offers unlimited mileage on select vehicles at select Sixt locations.

Tips for the Region
Traffic Information
Corsica is certainly a rugged island with a huge alpine mountain range covering the center of the island. While the T50 and T20 highways cut through the center and are well maintained, take care when driving your rent a car in Corsica on the narrower minor routes that can have steep drops and sharp bends. Congestion can be a problem in the major cities of Ajaccio and Bastia so avoid traveling during rush hour if you can.
Driving safely with your car rental in Corsica
Drink driving laws are the same as in mainland France, a maximum of 0.5mg/ml of alcohol per liter of blood is allowed
You must stop for pedestrians
Seat belts must be worn and texting or talking on a mobile phone while driving is not permitted
Speed limits are generally 110 km/h on 2/3 lane highways, 90km/h on other roads in non-built up areas and 50 km/h in urban areas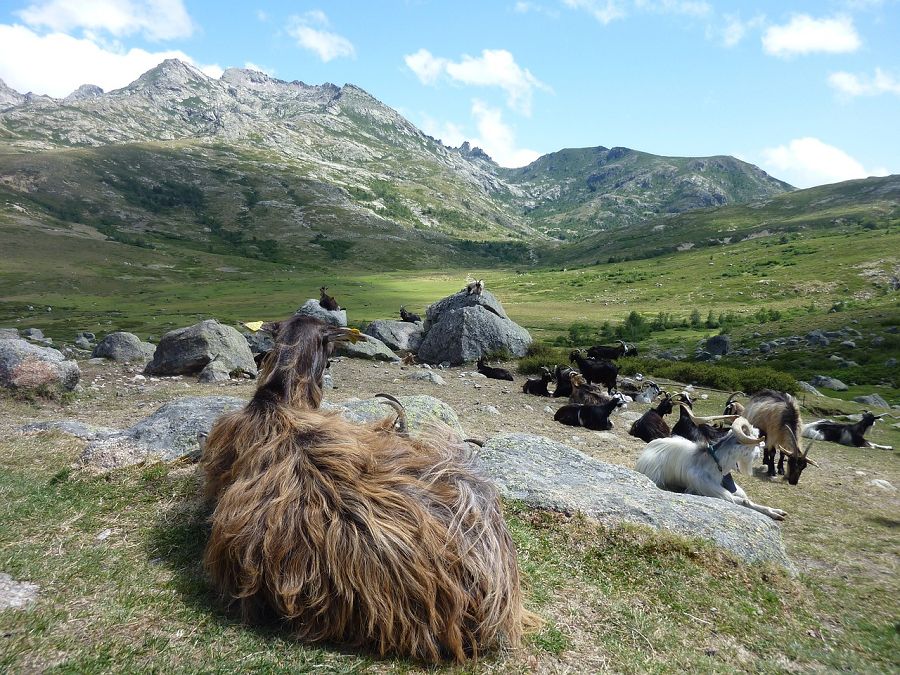 Things to see and do in Corsica
There is so much you can put on your travel itinerary when you have a rental vehicle at your disposal. In the south we highly recommend the Figari region for its glorious geological coastal formations and stunning inland villages. To the north be sure to visit the Cap Corse, a mountainous peninsula just north of Bastia. With picturesque fishing villages and a serene coastline rising to high peaks of over 1300 m it's a great part of the island to get to explore. Our favorite spots are Miomo beach, the harbor at Erbalunga and the hike up to Monte Stello from Lavasina.
From Bastia to Erbalunga via Route du Cap and D80: 7 miles in 23 mins
Over to the east of the island is the beautiful commune Porto Vecchio. Here be sure to see the town's 16th century citadel and the nearby Palombaggia beach, famous for its fine white sand and crystal clear bathing waters. Inland, the GR20 is an infamous long-distance trail that runs the whole length of the island from the north to the south. If you're feeling adventurous, it doesn't require climbing experience, but it is tough with variations in height of over 10,000 meters. You can also try just part of the trail with the hike being split into sections of varying difficulty. The scenery is stunning and includes glacial lakes, grassy meadows, pools to bathe in and spectacular cliffs. You can park your rental car at the start of the route in Calenzana.
Distance from Calvi to the northern starting point at Calenzana via D151: 10 miles in 21 mins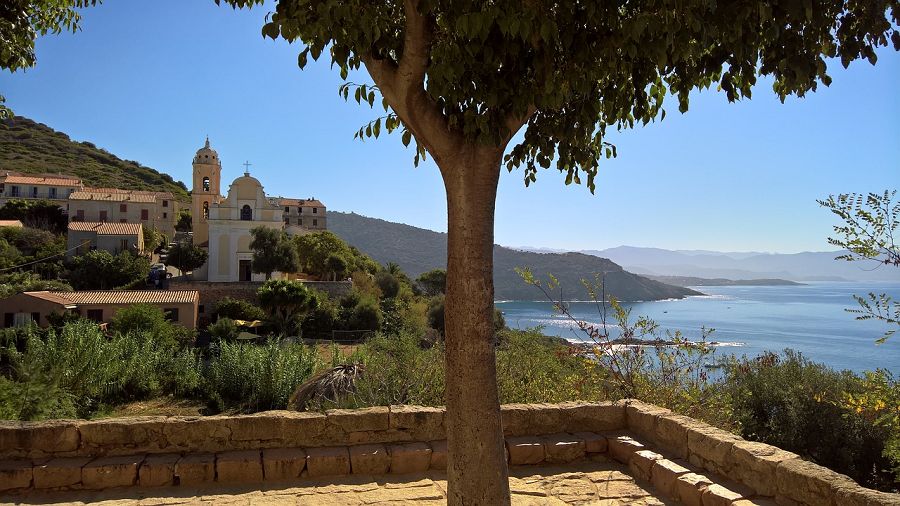 Important Cities
Ajaccio
Ajaccio is Corsica's capital city with many important historical monuments as well as an impressive roster of art galleries and museums. Their most famous historical figure is Napoleon, born here in 1789. Whether you see him as an enlightened despot or a megalomaniac, his ancestral home La Maison Bonaparte is a worth a visit for its historical significance. Many hotels and restaurants can be found on the Rue Paul Colonna d'Istria that runs through the center. Ajaccio is connected to the rest of Corsica by the major routes T20 and T50 so you can quickly travel to the east and to the south of the island in your rental car.
Bastia
Bastia is the principal port city in the north of Corsica. Wedged between the sparkling Mediterranean and the dramatic Serra di Pignu, part of the Alpine mountain range that makes this region's scenery so startling. The view of St Jean Baptiste Cathedral from the port is stunning and the city is full of 19th century gardens and beautiful historic churches.
Calvi
Though strictly speaking a town, Calvi has much of what the bigger cities have to offer except with quieter streets and a slower pace. In the summer it can get crowded and for good reason with its typical French Riviera chic, 15th century citadel and superb al fresco dining complete with fiery sunsets.