There are three Sixt locations to rent a car in Estonia. One is at the Tallinn Fairy Terminal D, another at Tallinn Airport, and one at Swissotel Tallinn. You can choose from a variety of vehicles in Estonia, from a small city car to a luxury convertible. If you are traveling with larger groups, we also offer vans and 4x4s.
Rent a Car in Estonia with Sixt
To make your stay in Estonia hassle-free we have many additional options for you, like GPS systems, LDW insurance, and the possibility to add additional drivers. With branches at three of the most convenient locations in Estonia, and the option to pick up and drop off your rental car when you choose, Sixt is ready to make your car rental in Estonia experience a smooth ride!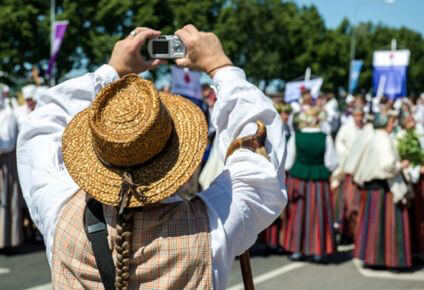 Driving Tips in Estonia
Compared to the USA, Estonia has some different driving rules and regulations. It is important for your safety to know these when you rent a car. Rules which are especially important include:
a zero-tolerance alcohol policy for drivers
a frontseat and backseat seatbelt requirement
a ban on using hand-held mobile devices.
Another issue to be aware of is a highly populous presence of moose on Estonian intercity highways at night. Regarding parking, when in larger towns or cities, a special parking ticket (purchasable at local stores) must be displayed. A positive side of Estonia's road culture is that all roads are free, with no toll roads!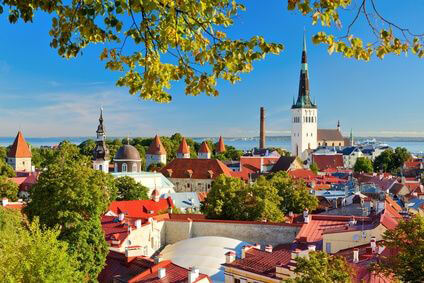 Sightseeing With Your Car Rental in Estonia
With Sixt car rental in Estonia you are free to see all the best sites of Estonia! For example, if you rent a car in Tallinn, you can drive to one of the six public beaches. Likewise, you can drive to the coasts to enjoy Estonia's 1520 islands. If you are looking for a spa experience, you can drive to Värska and enjoy its famous mineral waters and restorative mud treatments. To connect with nature, travel to Tuhala Landscape Reserve and see settlements that are over 3000 years old. For a cultural trip, use a car rental to visit South East Estonias ethnic minority of the Setos. With a Sixt rental car you will enjoy the freedom to explore the history, culture and nature of this beautiful country.