Discover Brazil with car rental
Our Service
|
FAQs
|
Driving Tips
|
Places of Interest
|
Crossing Borders
Car rental in Brazil designed with you in mind. We have branches in all the big cities and you can find our services at most major airports. Explore our great range of car rental deals in Brazil and quickly and easily book online. Choose your rental car from our large fleet of affordable compact cars, family sedans, and luxury premium brand cars. Get inspired for your trip and read on about great tourist destinations and get useful driving tips, all which can be of help while planning your trip.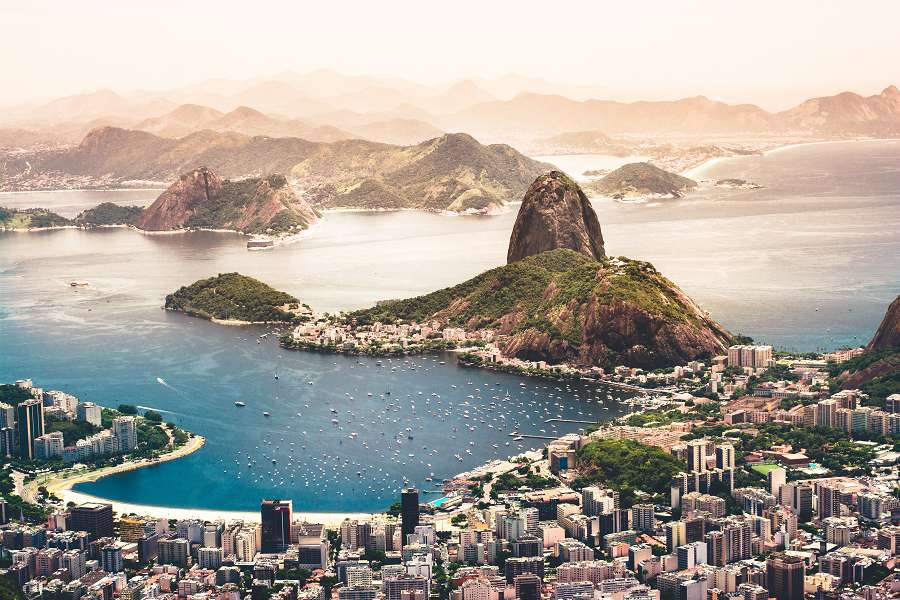 Our Service
Customize your booking with optional extras like a navigation system or add and additional driver so that you can enjoy the sights too. Glass and windscreen protection is a smart addition, especially in rural areas, and be sure to check our coverage deals like Loss and Damage Waiver. Our extensive fleet features diverse car categories to accommodate the kind of trip you have planned. Let us help you figure out which vehicle class is right for you.
Which vehicle class is right for my trip?
Compact cars are great for solo trips and city travel. You can zip around in ease and have less trouble finding parking spots.
Sedans are ideal for family road trips with ample leg and luggage room everyone can enjoy the ride in comfort.
SUVs, stations wagons and minivans are great for vacations with friends or family as they have plenty of cargo and passenger room.
Passenger vans and small trucks are also available at some of our branches
Driver's license
The renter and the driver must be in possession of a valid, original driving license. Upon collection a valid ID, passport and Visa demonstrating the length of stay in Brazil will need to presented.
Age restrictions
You must be aged 19 or over to rent a car in Brazil and a license holder for at least one year. Check age restrictions for different vehicles on our booking page. Please be aware that drivers aged under 21 are subject to a daily surcharge of 20.00 BRL.
Payment Methods
Take advantage of the latest car rental deals in Brazil and pay by credit card or Air Plus. While Sixt accepts all major credit cards, we are unable to accept debit cards such as VISA Electron, cash, or prepaid credit cards. The payment card must bear the name of the driver and be valid for the duration of your booking and you need to present it when you pick up your rental car.
Accidents
In the event of an accident, please inform the police immediately and report any damage directly to Sixt during the rental period. For this purpose, an accident report form is enclosed with the vehicle documents. You can call the police on 190 or the English speaking Tourist Police Station on 2332-2924 or 3399-7170 or 2334-6804.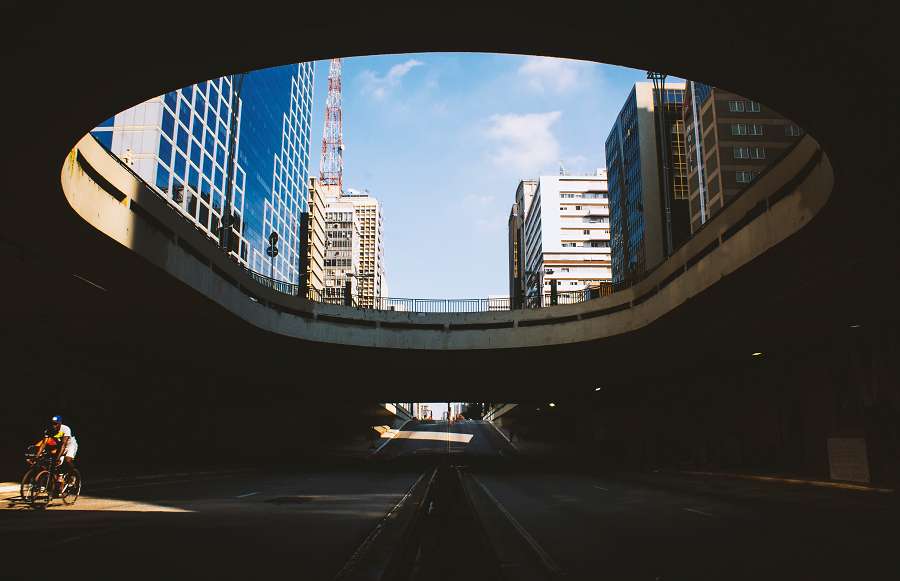 FAQs
What is included in the price?
Can I rent a specific car model?
What documents do I need to rent a car?
Can I pick up a car and return it somewhere else?
Do I have to pay a deposit?

TIP: It is generally cheaper to rent a car at least three months before any high season. Free cancellation up to 24 hours before collection is almost always possible, but is dependent on the chosen tariff.
Driving Tips
Please be aware that speed limits will be posted in km/h. Drink driving is strictly prohibited and the alcohol tolerance level is zero. Mobile phones may only be used with approved hands-free equipment and it is illegal to drive in flip flops or with one arm leaning out of the window.
Here are some more general guidelines for driving in Brazil:
Driving is on the right and overtaking is done on the left.
In general speed limits are 100 km per hour in urban areas and 50 km per hour in rural regions.
Vehicles should be parked facing the direction that traffic is headed and not against.
Seatbelts must be worn by all occupants of the car. If your child is too small for a seat belt, add one as an optional extra when reserving your Sixt rent a car in Brazil.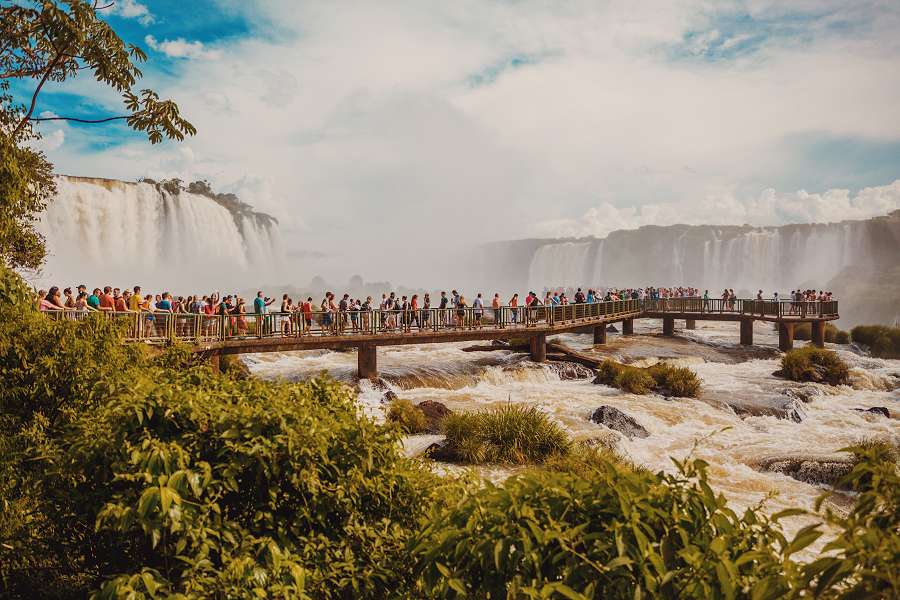 Places of Interest
Top 4 Architectural Sights
Dragão do Mar Center of Art and Culture, Fortaleza
Botanical Garden of Curitiba, Curitiba
Museum of Tomorrow, Rio de Janeiro
Penha Convent, Vila Velha
The Dragão do Mar Center of Art and Culture in Fortaleza was inaugurated in 1999. As well as exhibitions space, there is a cinema, a theater and a planetarium. The Botanical Garden of Curitiba was created in the style of French gardens and features a spectacular main greenhouse that resembles the former London Crystal Palace. Since it opened at the end of 2015, the Museum of Tomorrow in Rio de Janeiro designed by Santiago Calatrave has become a city landmark. The 16th century Penha Convent watches over the cities of Vila Velha and Vitória from its mountaintop perch and is one of the most visited sites in southeastern Brazil.
Top 4 Natural Sights
Amazon Rainforest, Manaus
Lençóis Maranhenses National Park, Barreirinhas
Chapada dos Veadeiros National Park, Alto Paraíso de Goiás
Iguaçu Falls, Foz do Iguaçú
The Amazon Rainforest is the biggest tropical rainforest in the world and home to the mighty River Amazon and you can reach it from Manaus. Lençóis Maranhenses National Park near Barreirinhas Brazil's northern Atlantic coast is famed for its stunning white sand dunes and impressive lagoons. Chapada dos Veadeiros National Park near Alto Paraíso de Goiás is known for its dramatic waterfalls, crystal rock formations and deep canyons. The Iguaçu Falls waterfall chain near Foz do Iguaçú is one of the UNESCO Wonders of the Natural World.
Top Filming Locations
The 1997 classic, "Anaconda" starring Jennifer Lopez, Ice Cube, Eric Stoltz and a giant snake was filmed in and around Manaus. The Chapada Diamantina region was chosen by director John Stockwell for the vacation turned horror tale, "Turistas (2006)". Drive through the streets of São Paulo where "Blindness", the 2008 film starring Julianne Moore and Mark Ruffalo was shot. Moore plays a doctor who is among a handful of people not to be blinded when a mystery virus strikes the city.
Rio de Janeiro was the setting for scenes in from "The Twilight Saga Breaking Dawn", the first film in the popular vampire series with Kirsten Stewart and Robert Pattinson. Other films featuring Rio include "City of God", "The Elite Squad" and "Fast Five". It was also chosen as a location for "Hulk", the 2008 science fiction movie that stars Edward Norton as a scientist seeking a cure for the gamma radiation infection that turns him into the Hulk.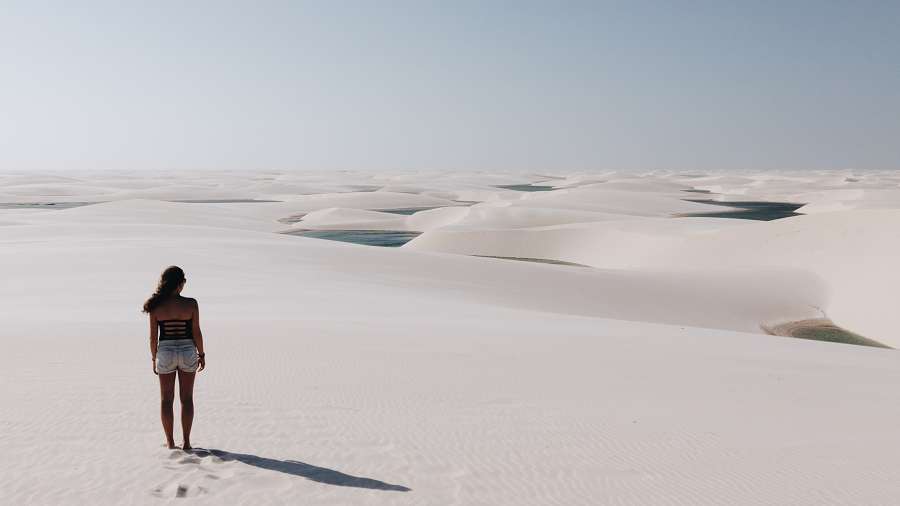 Crossing Borders
Crossing borders is not permitted with your Sixt car rental in Brazil. More information can be found here on our Rental Information page.