Car Rental Options in Sarajevo, Bosnia and Herzegovina
Our Service
 |  
Traffic Information
 |  
Sixt Tips
 |  
Sightseeing Destinations
 |
Business Travel
Use our drop down branch menu above to gather all the information you need about our services for each location in Sarajevo. You can see about our opening hours and available car categories on offer at each branch on the first tab. Click on the second tab to display our locations on Google Maps and get a better idea of where our branches are situated. Rent a car that is equipped for your needs by exploring our add-ons. Once you have decided which branch works best for you, you can head to our booking page where you can make a quick price comparison between our top model rental cars before reserving online. Please note we can only guarantee you to receive a vehicle in your selected car category as specific models are subject to availability at each Sarajevo car rental location.
Our Service
In each car category you will find our rental vehicles up-to-date and made by world class car manufacturers. Our compact city cars are ideal for weekend city breaks, for more room and passengers a Sedan may be ideal. In all our locations you will be greeted with friendly customer service to help get you started on your journey. You can opt-in for our affordable add-ons on the booking page, including snow tires and snow chains for winter trips. Theft protection and a collision damage waiver are included in our Sarajevo bookings, with upgrades also available on the bookings page. A car rental from Sarajevo is an ideal place to start your trip on Bosnia and Herzegovina with the M18 connecting you to the North and South, the A1 Northeast to Zelenica and the M5 running East.
Some more of our available extras and protection options for your trip:
Baby and child seats
GPS Navigation System
Personal Damage Waiver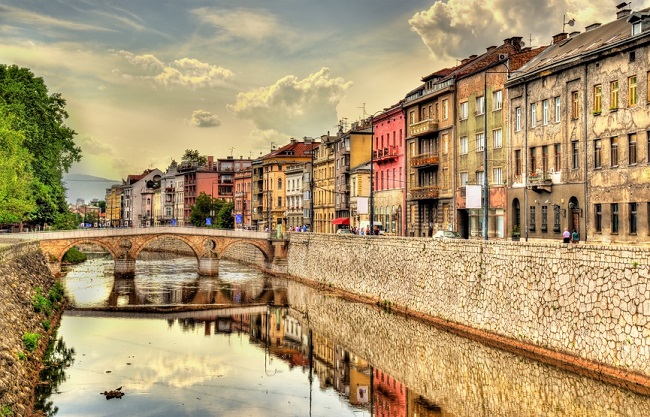 Traffic Information
Sarajevo is a compact city and the airport is only five miles from the city center via the M18. Many of the boulevards and streets are made up of single lane traffic or one-way systems. For its size Sarajevo has many famous landmarks that help you to navigate your journey. It is a safe city for driving, parking in the center is easy with a number of underground car parks that offer extra security.
Bosnia and Herzegovina is a mountainous country, covered in forest and offering spectacular scenery. Many main routes such as the highway from Mostar to Sarajevo are now have excellent quality following restoration in 2009, but be aware smaller roads may be not be in such good condition. The country is still clearing landmines left from the war 1992-1995, so if you wind up driving in more rural areas strictly remain on paved roads. Like with any mountainous region weather conditions are also a factor to take into consideration. Be prepared that roads can be closed because of landslides and fog, and in higher altitudes winter driving can be hazardous due to ice and snow.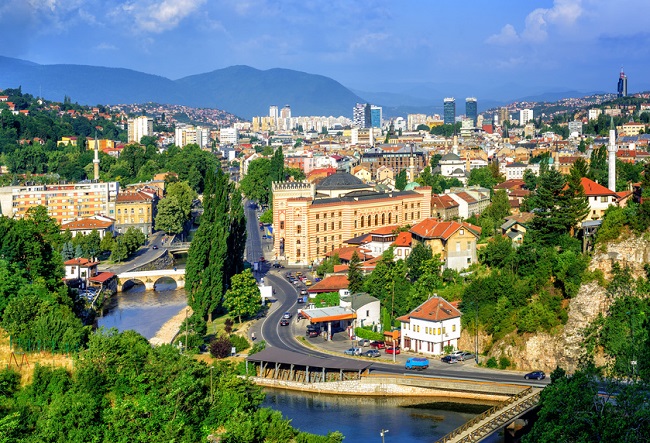 Sixt Tips
A city of historical turbulence, Sarajevo now has a relaxed vibe and a growing tourist industry. People in the city are known for their friendliness and hospitality and the popular cafe culture provides endless opportunity for unwinding. The cuisine in Sarajevo is delicious with much of the produce being organic, high quality and affordable. We recommend you try the Bosnian coffee served in copper pots, and in the evening a wine made from Žilavka and Blatina grapes grown in the vineyards of Herzegovina.
Sarajevo has been developed during the Ottoman Empire, the Austro-Hungarian Empire and the Kingdom of Yugoslavia making its buildings and cultural heritage uniquely diverse. The old oriental bazaar, Bascarsija is the heart of Sarajevo's Ottoman past and the cultural center of the city. From the marketplace you can see the Gazi Husrev-beg Mosque, one of the most important buildings from the Ottoman era. While here don't miss the Moricá Han, a 500-year-old roadside inn, now a restaurant with a lively courtyard. The Miljaka River runs through the center of Sarajevo with many famous bridges joining the north to the south. The Latin Bridge is the oldest and infamously the assassination of Franz Ferdinand took place here.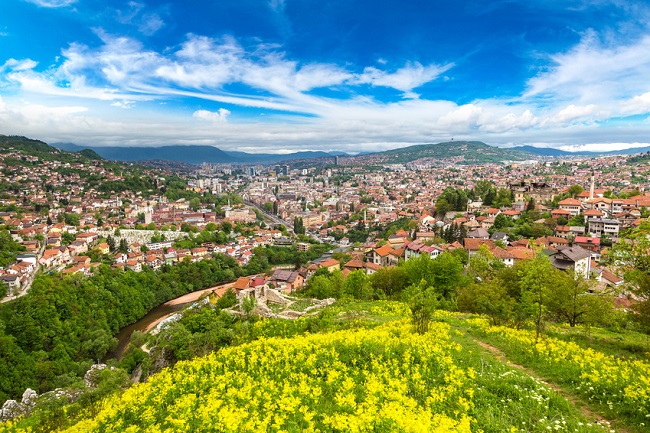 Sightseeing Destinations
The countryside surrounding Sarajevo is stunning. The Skakavac waterfall is only 8 miles north of the city, it falls 98 meters and is situated in an area of outstanding natural beauty. We recommend the about twohour walk after parking your rental car in the village Nahorevo, it's a fair climb but there are plenty of resting stops along the way. If you would prefer a tour guide there are many companies offering trips from Sarajevo.
Distance to Nahorevo
From Sarajevo International Airport via R 446 and Nahorevska: 10.5 miles, about 35 minutes
From Sarajevo Residence Inn via Nahorevska: 4.5 miles, about 20 minutes
If you want to explore some of the beautiful towns in the hills around Sarajevo try Konjic. It is a picturesque town that stands beneath the Prenj Mountain. The Konjic Bridge is one of the best-preserved Ottoman structures in Bosnia and Herzegovina. Just below the town lies the Jablaničko Lake, a popular tourist destination where you can swim, boat and fish.
Distance to Konjic
From Sarajevo International Airport via A1 and E73/M17: 35 miles, about 50 minutes
From Sarajevo Residence Inn via A1 and E73/M17: 39 miles, about 1hr 5 minutes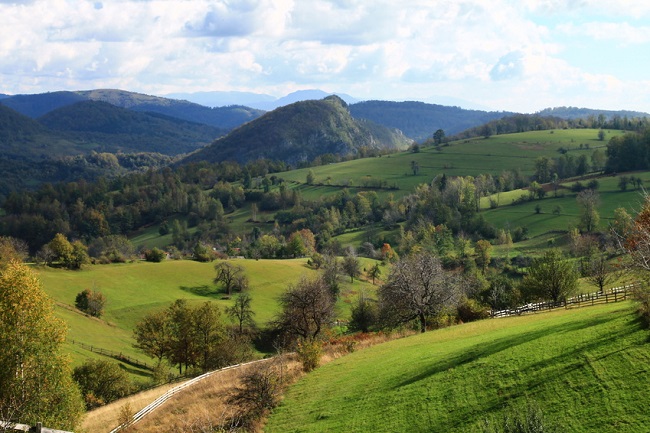 Business Travel
Along with increasing tourism and a strong manufacturing industry, Sarajevo is also home to Bosnia and Herzegovina's central bank. Business in the city is picking up again since reaching its peak in the 1980s. Established in 1846 Sarajevska Pivara brewery is one of the country's leading producers. It is based in the oldest industrial plant in Bosnia and Herzegovina and can be visited by appointment.
Distance to Sarajevska Pivara Brewery
From Sarajevo International Airport via R446: 6.5 miles, about 25 minutes
From Sarajevo Residence Inn via Hamdije Kreševljakovića: 0.6 miles, about 5 minutes