If you're heading for Bosnia and Herzegovina and need a rental car service to get around, use Sixt rent a car in Bosnia and Herzegovina. We provide a wide range of vehicles from reputable brands that can accommodate any traveler's needs.
Sixt Rent a Car in Bosnia and Herzegovina
Sixt has two airport car rental branches and several other in-city branches in Bosnia and Herzegovina, so you can pick up you car at the most convenient location. Driving your own car is a great way to see a foreign country, especially if you're planning to go off the beaten path and explore little-known areas that aren't easily accessible by public transportation.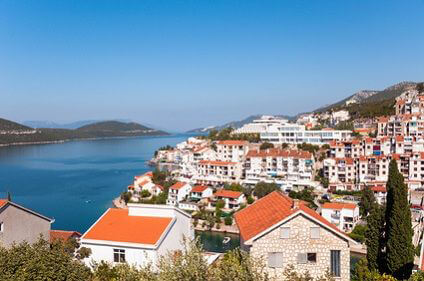 Basic Rules for Driving in Bosnia and Herzegovina
To be able to use car rental services in Bosnia and Herzegovina, you'll need to have an international driving permit in addition to your national license. Keep in mind the following basic traffic rules when you rent a car in Bosnia and Herzegovina:
The speed limit on most roads is 37 mph and increases to 50 mph on highways.
The use of seat belts is mandatory.
Talking on your phone while driving is strictly forbidden.
The maximum blood alcohol level is 0.03%.
Drivers should carry a spare tire, a safety vest, a jack, a first aid kit, a safety triangle, a towing rope and spare light bulbs in the car at all times.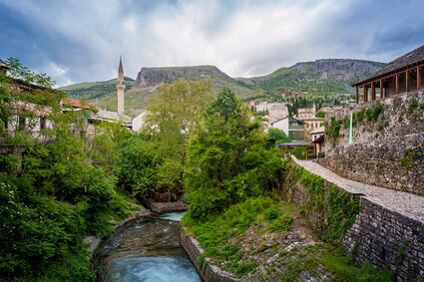 Reasons to Use a Car Rental in Bosnia and Herzegovina
Located in the center of Southeastern Europe, the heart-shaped land of Bosnia and Herzegovina is home to numerous captivating destinations. With Sixt rent a car in Bosnia and Herzegovina, you can visit Bosnia and Herzegovina's attractions one by one one at your own pace. Once your plane lands at the Sarajevo International Airport, collect your rental car and proceed exploring the vast cultural variety of the capital of Bosnia and Herzegovina, where the major monotheistic religions of the world coexisted for centuries. While there, take a look at places such as the Emperor's Mosque or the Town Hall. If you're looking for a bit of fun, just take a short 15-mile drive to Bjelasnica and Igman mountains, where the the XIV Winter Olympic Games were held. Use Sixt car rental in Bosnia and Herzegovina to make your vacation memorable.