Sixt rent a car in Bosnia and Herzegovina
Sixt offers a large selection of vehicles from some of the best car manufacturers in the world. Choose from our up-to-date compact cars and sedans, convertibles and sports cars, SUVs and vans. Whichever you decide suits your travels best you can count on it being a clean, safe and reliable rent a car. You can also customize your Bosnia and Herzegovina car rental with our deals on useful add ons and upgrades. When you book online or over the phone you can include extras like child seats, GPS, additional driver coverage and more. Please be aware we can only guarantee your reservation for the car category, not for a specific model.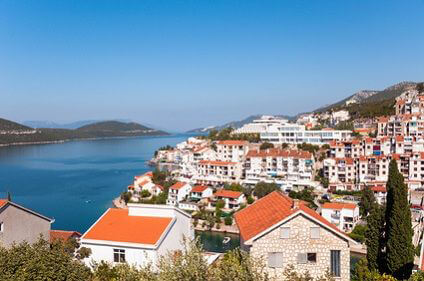 Basic rules for driving in Bosnia and Herzegovina
To be able to use Sixt car rental services in Bosnia and Herzegovina you need to possess an international driving permit in addition to your national driver's license. Here are a few basic traffic rules to keep in mind for safer driving with your rent a car:
The speed limit on most roads is 37 mph and increases to 50 mph on highways.
It is mandatory for drivers and passengers to wear seat belts.
Talking on your mobile phone while driving is strictly forbidden.
The maximum blood alcohol level is 0.03%.
Drivers should carry in the vehicle at all times the following items: Spare tire, safety vest, jack, first aid kit, safety triangle, towing rope and spare light bulbs.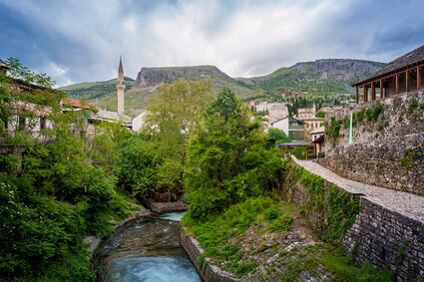 Drive and discover the region with Sixt in Bosnia and Herzegovina
Located in the center of Southeastern Europe, the heart-shaped land of Bosnia and Herzegovina is home to numerous captivating destinations. With your Sixt rent a car in Bosnia and Herzegovina you can freely make your plans and carry them out at your own pace. Use your rent a car to enjoy drives through lush green landscapes, forests, charming countryside, and a scenic, small coast. Beautiful nature areas provide plenty of opportunities for outdoor activities year round and cities like Sarajevo feature many attractions. Whatever is on your Bosnia and Herzegovina itinerary let a Sixt car rental help you check it off in comfort, style and ease. We look forward to handing you over the keys!