Sixt rent a car in Belgium
Our Service | FAQs | Driving Tips | Places of Interest | Crossing Borders
The map above has details of some of Belgium's best visitor attractions to help you plan your visit. The country has something to offer everyone, with stunning ancient architecture, cosmopolitan cities, seaside resorts and breathtaking natural beauty. Our branches are conveniently located to ensure all of these attractions are readily accessible when you choose car rental in Belgium with Sixt.
Our Service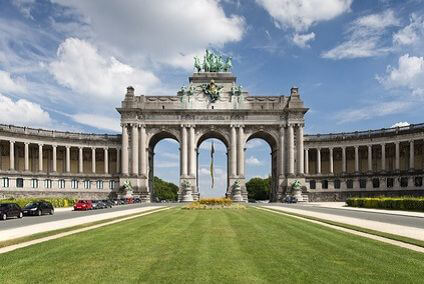 Firstly, select the rental car in our extensive fleet that is the perfect match for your needs. We offer everything from the most economical little city cars to the most luxurious sedan. If you require more space, you might also consider a minivan or SUV. Whichever you choose, you can be assured of the same high standards across our prestige fleet. Next, customize your rental vehicle to your preferences by choosing from useful add-ons such as GPS and child seats, or specify an automatic to make driving even easier. Remember to reserve your car ahead of time to ensure the best deals on your rental vehicle.
Driver's license
Upon collection the renter and driver must present a valid driver's license and an identity card or passport. Those coming from the US can use their driver's license as long as you ther is no EU visa in your passport, or if so then you have not been in the EU for longer than 6 months. An International Driver's Permit (IDP) is not required unless your driving license is issued in a non-Latin alphabet such as Arabic, Chinese or Russian.
Age restrictions
You must be 21 or older to rent a car in Belgium from Sixt and you must have held your license for a minimum of two years. Further age restrictions may apply depending on the model of vehicle and these will be explained in the booking engine during the rental process.
Credit card payment
Sixt accepts all major credit cards but payment by prepaid cards, cash or debit cards is not accepted.
Accidents
In the event of an accident or emergency dial 112 to reach the emergency services. In the case of an accident, even if no other car is involved please call the police. Any damages need to be reported to Sixt immediately during the rental period and fill out the enclosed accident report form. Remember that Roadside Protection is available as an option to enhance your breakdown cover.

FAQs
What is included in the price?
Can I rent a specific car model?
What documents do I need to rent a car?
What kind of insurance is necessary to rent a car?
Can I pick up a car and return it somewhere else?
Do I have to pay a deposit?

Driving Tips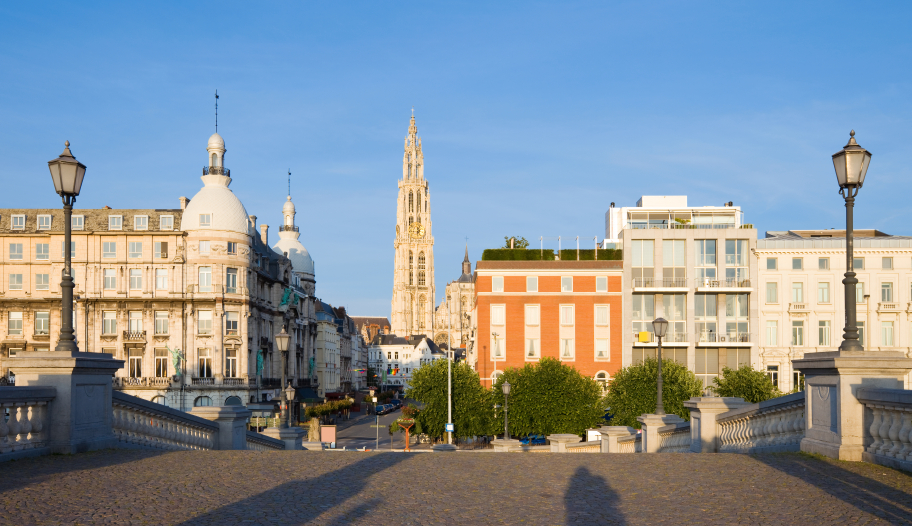 Car rental in Belgium is made easier by an extensive and well-maintained network of toll-free motorways. However, keep in mind Belgium is a densely populated country and traffic congestion is common around the major cities, especially during morning and evening rush hours. The E40 is the major west-east route, running from Ostend on the coast, through Ghent and Brussels and on to the German border in the east. The E19 runs north-south between Brussels and Antwerp. Our car rental deals in Belgium make it simple and affordable to visit many top destinations and lesser known locations.
Additional tips for driving in Belgium
Priority is given to drivers coming from the right.
All drivers and passengers must wear seatbelts.
Belgium is right-hand drive.
In general speed limits are 31 mph in urban areas and 75 mph on motorways

Places of Interest
Top 4 Architectural Sights
La Grand Place, Brussels
Bruges
Notre-Dame. Tournai
Gravensteen, Ghent
Brussels is a wonderful architectural city but perhaps the finest area is its main square, La Grand Place. Here you can sip a coffee on a cafe terrace and admire the 17th century baroque buildings and the 13th century Gothic town hall. Bruges has been called the 'Venice of the North' and its perfectly preserved medieval city center and network of canals make it a joy to visit. The city center is largely pedestrianized, which makes it a great place to wander in and enjoy the medieval buildings. The cathedral of Notre-Dame in Tournai dates from the 12th century and has been designated a UNESCO World Heritage Site. Inside this wonderful five-towered Romanesque gem you will find important works by the famous Flemish artist, Rubens. Ghent is a beautiful city with many 13th century Gothic churches. The city is protected by Gravensteen, a commanding medieval fortress with battlements and torture chambers. It's a great place to learn something of the tumultuous history of this part of Europe.
Top 4 Natural Sights
Han-Sur-Lesse Caves
Royal Forests
L'Ardenne Mountains
Coo Waterfalls
The Han-Sur-Lesse Caves is a wondrous complex of caverns, tunnels and chambers carved by the River Lesse as it dips underneath the limestone massif of the area. The rock has been transformed into fascinating shapes and structures that create an almost mystical atmosphere. The Royal Forests at Fontainebleau, Orleans and Rambouillet are spectacular, especially during fall. The lakes, forests and hidden valleys provide habitats for abundant wildlife such as wild boar, deer and polecats. Bird watchers can see owls, woodpeckers and falcons. The scenic beauty of L'Ardenne is one of Belgium's top natural wonders and attracts thousands of visitors who come to explore the extensive forests and view the wildlife of this rugged, unspoiled landscape. The Coo waterfalls are situated close to Hohenbusch on the River Ambleve and at 49 feet are the highest in Belgium.
Top filming locations
"In Bruges (2008)" is perhaps one of the most famous films shot in Belgium. Starring Colin Farrell and Brendan Gleeson, this black comedy features two gangsters sent to Bruges after a hit gone wrong. The wonderful backdrop of Bruges is one of the true stars of the film.
"Brussels by Night" is a cult classic from the 1980s that beautifully captures the atmospheric streets of Brussels. It follows Max, an assassin, through the streets of Brussels as he continues his adventure and encounters a cast of quirky characters.

Crossing Borders
Belgium is centrally located in Europe and can make a perfect base from which to explore other European countries. Our car rental deals in Belgium allow you to travel to neighboring countries such as France, Germany and Luxembourg, as long as you first notify Sixt of your plans. If you don't do this, your insurance could be invalid. Restrictions may apply to other countries and certain models of car. You can check out conditions for specific countries and cars on our Rental Information page.