Sixt Car Rental in Cairns, Australia
Our Service
 |  
Traffic Information
 |  
Sixt Tips
 |  
Sightseeing Destinations
 |
Business Travel
|  
FAQs
All the key information you need to rent a car in Cairns is right here, including branch opening hours, address and the type of vehicles available for hire. You can find us easily by clicking on the right hand tab for a Google Maps view of our branch location. While we cannot guarantee reservation of a specific model of vehicle, we do guarantee availability of the category of vehicle in your booking. Our extensive fleet includes a number of quality brands and a variety of vehicle types to ensure you can find the ideal mobility solution for your trip to this stunning region.
Our Service
If you are visiting Cairns on business, we have prestige sedans to help create a professional image. Our fleet also includes compact hatchbacks that are fuel efficient and practical. If you are traveling with a group of colleagues or you are accompanied by a larger family, you may also wish to consider one of our vans, which can accommodate a far greater number of passengers. Try a price comparison to see just how affordable our premium vehicles can be when you book online or with our iPhone app.
Quality of service is just as important as the quality of rental cars in creating the best experience of car rental in Cairns. Cairns has a tropical climate and it can get very hot, so we have made sure that air conditioning is a common feature in our fleet of rental cars. Many of our car rental deals feature benefits like unlimited mileage and free cancellation, while automatic transmission makes driving even easier. You can also tailor your car rental package with options such as protection coverages, a navigation system and additional drivers. If you are traveling with small children you can reserve one of our child seats.

Traffic Information
Once you have picked up your vehicle at our airport branch, you can take Airport Avenue and Lake Street into the city center. It should take you around 12 minutes to cover the 4 miles. An alternative route is to go via National Route 1, which is around 0.5 miles longer but takes roughly the same time. Major routes in the area include the A1/M1, which travels all the way down the coast to Brisbane and on to Sydney. National Route 1 goes west to Darwin, then along the western coast of Australia all the way to Perth. State Route 81 is the main road north to Nanum.
In and around Cairns, driving is by far the best way to see all the sights in the area. The roads in North Queensland are good and the coastal routes are widely thought to be some of the best in the world. Traffic is much lighter than in many other large cities and congestion is rarely a problem. Parking in the city is plentiful and cheap, with meters charging around $1 Australian for 2 hours. Parking is free at the weekend. Do remember not to leave anything in the car that could be affected by the heat, because it can get incredibly hot in summer. Also remember that Australians drive on the left, so you will have a right hand drive car.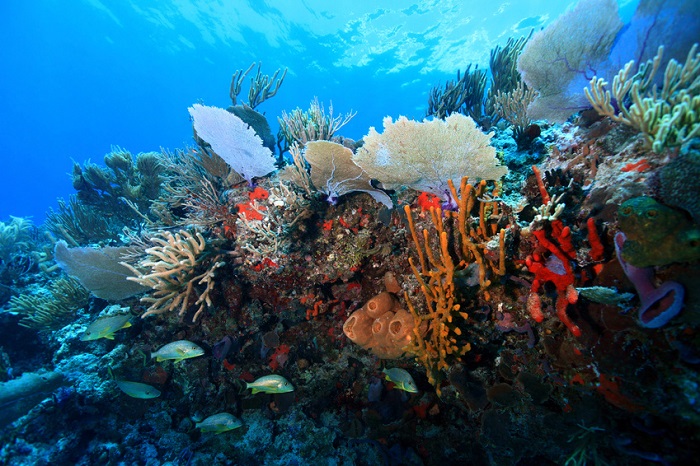 Sixt Tips
Cairns is a paradise for nature lovers and adventure sports fans. Centenary Lakes at Collins Avenue offers elevated boardwalk routes through the rainforest and the lakes themselves are home to crocodiles. The Northern Beaches are a tropical paradise and are a great place to walk or simply relax on the sand. Look out for signs advising when swimming is not advised. Cairns Regional Gallery and Cairns Museum showcase the art and history of the area and the wildlife dome on top of the Reef Hotel Casino has a huge variety of native species. There are loads of companies offering skydiving and bungee jumping experiences. The artificial lagoon is free and the perfect choice to cool down with a swim after a hot day of sightseeing. The Great Barrier Reef is perhaps the major attraction in the Cairns area. There is a huge choice of companies offering diving trips, from day trips on small boats to larger vessels with overnight accommodation.

Sightseeing Destinations
The coastal road to Port Douglas from Cairns is widely thought of as one of the most beautiful drives in Australia. The route covers around 40 miles on the Captain Cook Highway and State Route 44. The road is also known as the Great Barrier Reef Drive and has deep green rainforest on one side and the blue waters of the Coral Sea on the other. Once at Port Douglas you can enjoy the stunning Four Mile Beach and stroll in the historic town center. There is also a rainforest wildlife center and a spectacular golf course. You can also enjoy a cool drink on one of the boardwalk cafes or shop for local crafts on Macrossan Street.
Distance to Port Douglas
From Cairns International Airport: 40 miles, about 1 hour
Little Mulgrave National Park lies just 28 miles to the southwest of Cairns on the Bruce Highway and A1. It's remote but accessible when you rent a car for your visit. This is one of Australia's most important wetland areas and is a haven for a huge variety of wildlife and plant species. Inhabitants include crocodiles and the rare Cassowary, a a flightless bird with stunning blue and red plumage that is the largest animal in the rainforest. This wilderness survives untouched by man and is a fascinating example of a natural Australian habitat.
Distance to Little Mulgrave National Park
From Cairns International Airport: 28 miles, about 48 minutes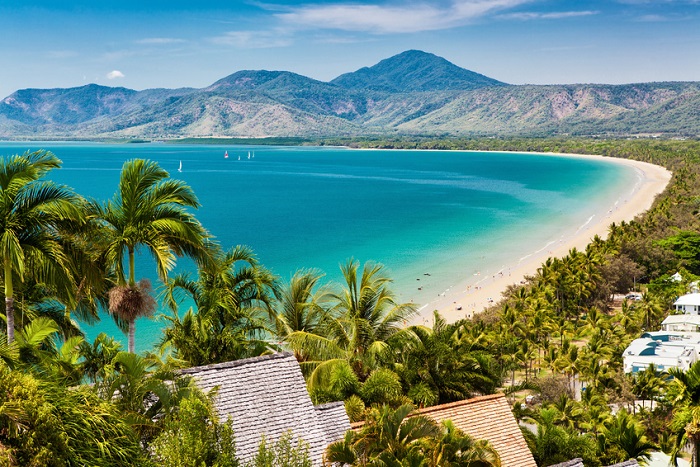 Business Travel
Cairns is the major commercial center in the north of Queensland and houses many government departments. Although a small city, Cairns is the fourth largest tourist destination in Australia, behind Sydney, Melbourne and Brisbane. Agriculture is still an important part of the economy and the much of the land around the city is given over to growing sugar cane. Energy is also important and the Barron Gorge Hydroelectric Power Station provides green power to the city. Cairns also has an emerging technology sector and there is a startup hub called theSPACE in the city.
Distance to theSPACE
From Cairns International Airport: 5 miles, about 11 minutes

FAQS
Below are the quick answers to some of our most frequently asked questions. Please be reminded that every country has slightly different rules and regulations, so for the most specific and detailed information pertaining to your desired rental please visit rental information for more information.
Which documents are needed to pick up a rental car?
What is included in the rental charges?
Can I rent a specific car model?
Can I change my booking and do I have to pay a cancellation fee?
Can I cross borders with my rental car?
Can I rent the car at one place and drop it off at another station?
What is Sixt's refueling policy?
What add-ons are available and how much do they cost?
Can I rent a car with unlimited mileage?
Does Sixt deliver and/or collect rental cars?
Do I have to pay a security deposit?