Our Service
|
FAQs
|
Driving Tips
|
Places of Interest
|
Crossing Borders
Keep reading to find out more about our car rental deals in Aruba and take advantage of our sightseeing tips on this page. Also be sure to check out our driving tips that help you to navigate safely on the island. With Sixt you can book easily online and generally cancel your booking free of charge, depending on your rental car category. Take advantage of our excellent add ons that you can use to tailor your vehicle.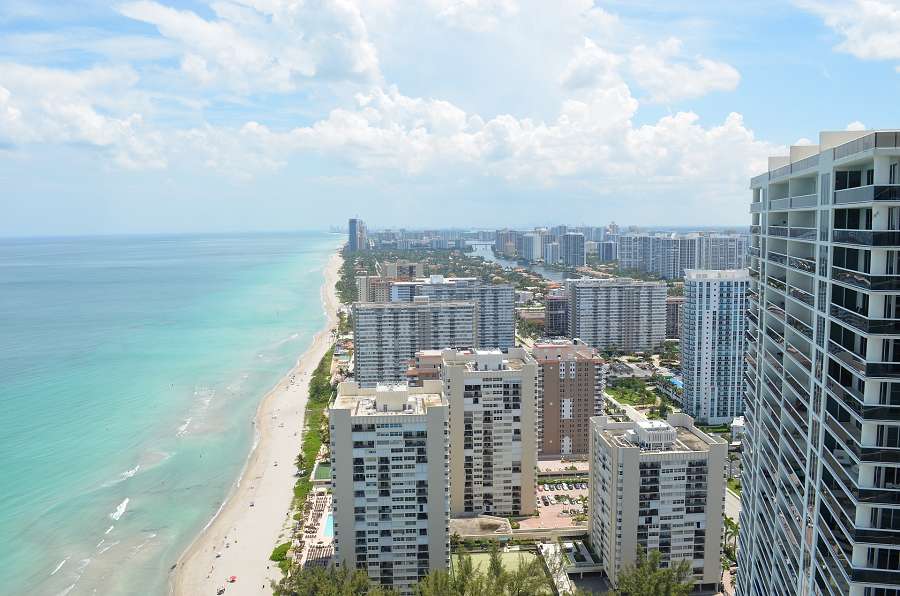 Our Service
All of our car rentals in Aruba are made by world class car manufacturers, so rest assured you will be navigating the island with a premium rental vehicle. To customize your rental experience with add-ons such as extra protection options and additional drivers simply add them to your booking when making a reservation online.
Which vehicle class is right for me?
Compact cars are a great choice for densely populated cities
Sedans are the perfect family car, also ideal for a small group
Station wagons and SUVs give you even more leg and luggage room, and offer a robust driving experience
If you are traveling with a large group choose our passenger vans. In Aruba these can carry up to 9 passengers
Driver's license
If your driving license is printed in a non-Roman alphabet such as Chinese or Arabic, it needs to be accompanied by an international driving license. In Aruba the local driving permit charge will be waived if you carry an international driving license, though this is not mandatory. Please remember to bring to bring your valid driving license and ID card or passport with you when you come to pick up your rental vehicle.
Age restrictions
For a car rental in Aruba a minimum driving age of 23 and a maximum driving age of 70 applies to all license holders. Drivers aged between 23 and 25 have to pay a daily surcharge for all vehicle groups.
Payment Methods
To rent a car in Aruba we accept all internationally recognized credit cards. We do not accept debit cards such as Visa Electron. Please note with credit cards we may require your PIN number, so be sure to have it to hand.
Accidents
In case of an emergency you can reach the police by dialing 100. For fire and medical emergencies call 911. Medical facilities on the island are very good and equipped to handle virtually every problem that may arise.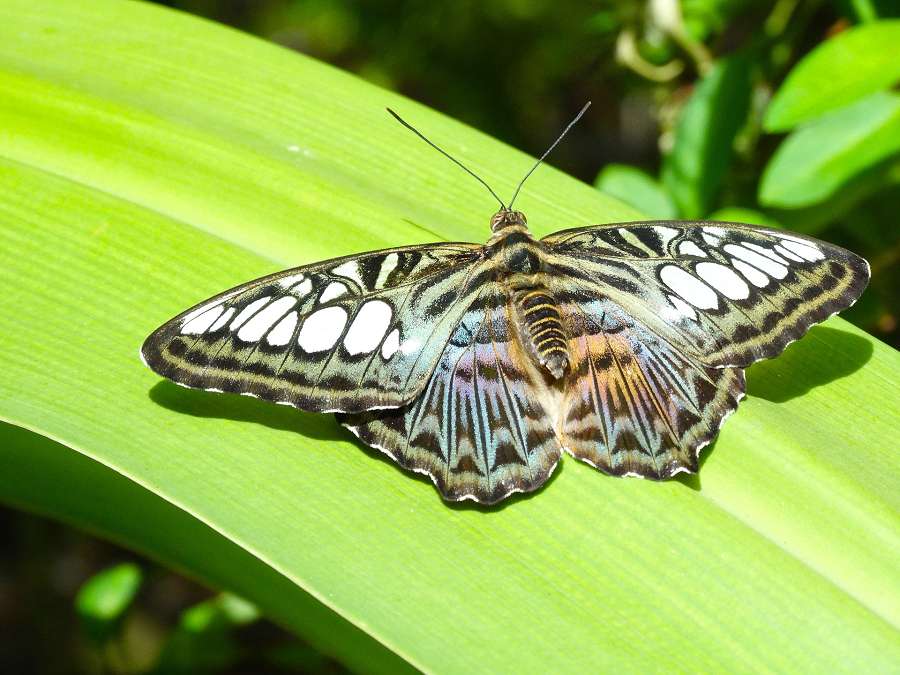 FAQs
What is included in the price?
Can I rent a specific car model?
What documents do I need to rent a car?
Can I pick up a car and return it somewhere else?
Do I have to pay a deposit?

TIP: It is generally cheaper to rent a car at least three months before any high season. Free cancellation up to 24 hours before collection is almost always possible, but is dependent on the chosen tariff.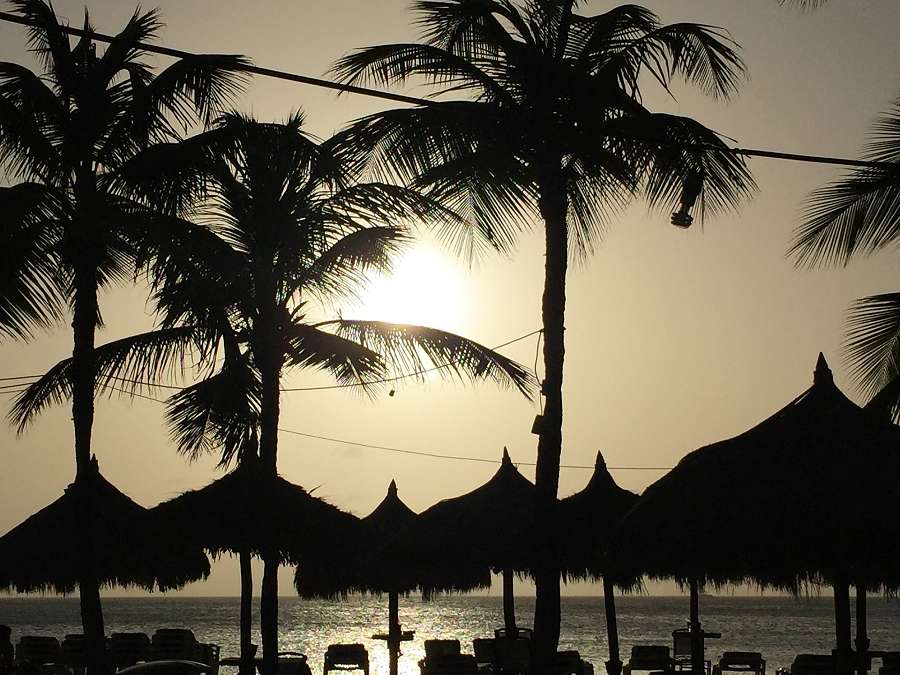 Driving Tips
Route 1 is one of the most important roads on the island when you rent a car on Aruba. It runs from Cura Cubai in the south all the way to Arashi Beach in the north. This route is around 27 km (16.8 miles) long and you can drive it in just 40 minutes. Much of the north coast of the island is a national park and has limited access to rental vehicles, though smaller roads take you to beaches and inlets from Route 3 and Route 6.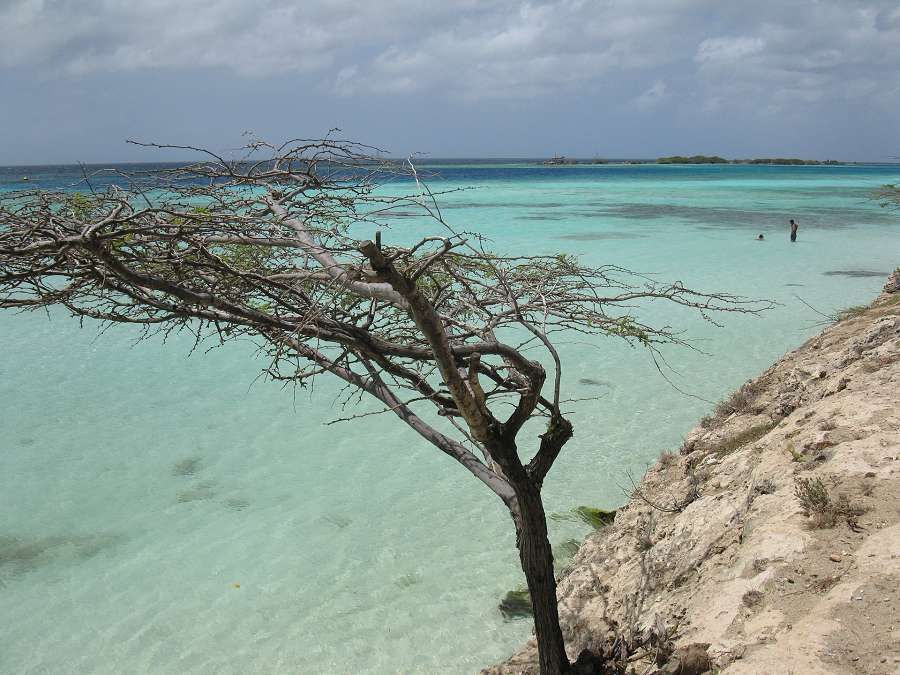 Places of Interest
Top 4 Architectural Sights
Bushiribana Ruins
California Lighthouse
Fort Zoutman
Chapel of Alto Vista
The Bushiribana Ruins are the remnants of a gold mine from the 1800s overlooking a rocky beach. It is a great stop off point on your way to the Aruba Natural Bridge. To the very north westerly point of the island is the impressive California Lighthouse that has recently been restored in celebration of its centenary. You can take a tour of the lighthouse or visit this spot purely for the incredible sunsets over the Caribbean Sea. Fort Zoutman is the oldest structure on the island dating back to 1798. The fort now houses the Historical Museum of Aruba that covers the early history and development of the island. Though small the Alto Vista Chapel stands out for its simplicity and situation. Painted in a stark yellow the chapel is perched on a hillock with impressive views over the sea.
Top 4 Natural Sights
Aruba Natural Bridge
Arikok National Park
The Conchi Natural Pool
Ayo and Caibari Rock Formations
The Aruba Natural Bridge was a natural wonder that tragically collapsed in 2005. The site of the former natural bridge is an impressive place that tourists still flock to, and a smaller coral bridge still stands next to it. Arikok National Park covers just under 20% of the island. If you can manage the hike, try to get to Arikok hilltop where you can get a view of the entire island! Inside the park is the Conchi Natural Pool, it is protected by rocks from the rough seas of the east coast and makes a stunning swimming spot. The driving route is very poor and not suitable for your rental car but we highly recommend the hike or a guided tour. The Ayo and Caibari Rock Formations are monolithic boulders with walking trails and steps built especially for visitors. The earliest settlers of the island were the Arawak people who visited the Ayo formations and carved petroglyphs in the rock.

Crossing Borders
Crossing borders with a Sixt car rental in Aruba is not permitted.