Travel with a Car rental in Buenos Aires, Argentina
Our Service
 |  
Traffic Information
 |  
Sixt Tips
 |  
Sightseeing Destinations
 |
Business Travel
|  
FAQs
Use our drop down branch menu above to gather all the information you need about our services for each location in Buenos Aires. You can see our opening hours and the available car categories on offer at each branch on the first tab. Click on the second tab to display our locations on Google Maps and get a better idea of where our branches are situated. If you require a 24 hr return for your vehicle rental you can see it is offered in three of our locations in Buenos Aires, this can be very useful for late and delayed flights. Once you have decided which branch works best for you, head to our booking page where you can make a quick price comparison between our top quality models before reserving online. Please note we can only guarantee you to receive a vehicle in your selected car category as specific models are subject to availability at each Buenos Aires car rental location.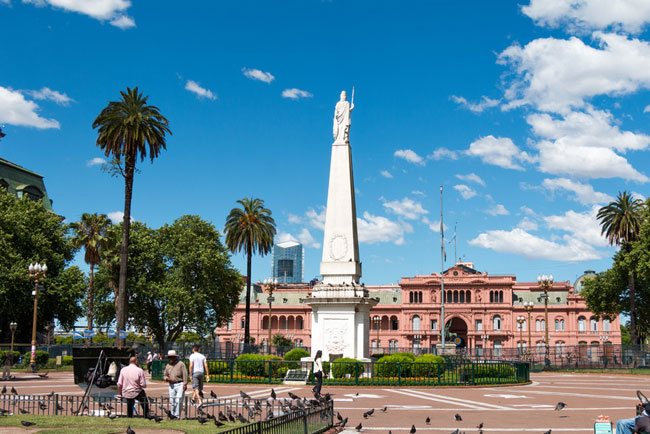 Our Service
Our fleet in Buenos Aires is extensive and you can choose from a range of compact city cars, sedans and SUVs. You can opt-in for our affordable add-ons on the booking page that include GPS navigation and additional drivers. All our vehicles come with air-conditioning to keep you cool in the Buenos Aires heat. Our compact cars are ideal for Buenos Aires, if you are venturing further afield we can recommend a sedan or SUV, perfect for exploring the rolling hills and Estancias in the Argentinian countryside.
Some of our available extras and protection options:
Baby and child seats
Loss Damage Waiver
Tire and Windscreen coverage
Traffic Information
The roads in Buenos Aires are well maintained and many major freeways radiate out from the city center, making it easy to visit the surrounding countryside. If you are picking up your rental from Ezeiza International Airport, it is 20 miles to the city center on Au 25, this route will take you around 40 minutes. Be aware that most autopista have tolls and when traveling on highways and main roads it is mandatory to keep your low lights on 24 hours a day.
The city is based on a grid pattern, with major avenues providing good access to the central Plaza De Mayo. Traffic can get very congested in the center and it is almost impossible to park in downtown Buenos Aires. Make sure you find designated parking spaces when parking in any neighborhood to avoid getting fined or towed. When parking your vehicle always face in the direction of the traffic. At intersections the rule is to always give way to the right, but often in reality the first to pull up to the intersection and honk their horn goes first. Road safety has improved significantly in the last few years, but don't expect everyone to indicate and be aware of what other drivers may do.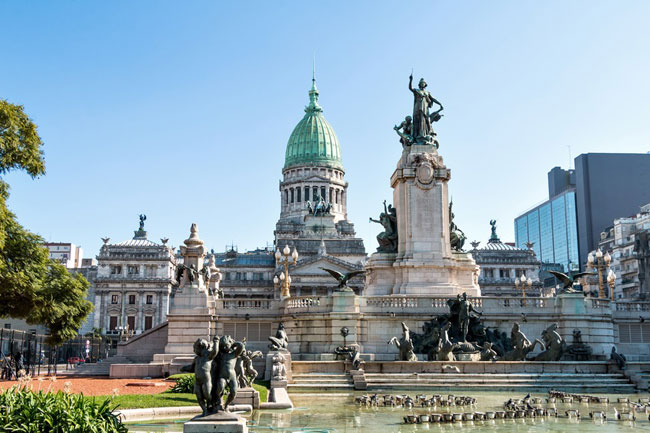 Sixt Tips
Buenos Aires is a multicultural city, over the last two centuries the arrival of millions of immigrants have made the city a unique cultural melting pot that ranks as the top tourist destination in Latin America. The cities architecture reflects its diversity with art deco, French bourbon and neo-gothic styles sitting side by side. Of the 48 districts San Telmo is the oldest, many tango bars, cafes and restaurants retain their original interiors from the 1800s. There are more active theaters in Buenos Aires than London, New York or Paris, so your weekends will be full of options for live entertainment.
If you want to experience some of the world's best acoustics try the Teatro Colón opera house. It is among the best in the world with Maria Callas, Enrico Caruso, Birgit Nilsson and Luciano Pavarotti all having graced its stage. Buenos Aires also has a literary tradition of epic proportions, with over 700 book stores we recommend the El Atenio Grand Splendid, a palatial theater come bookstore that has retained its original architectural features. The theater continues to hosts concerts so you can listen while you browse. Being the birthplace of numerous art movements the city continues to have a thriving art culture. The deconstructionist architecture of Malba gallery is particularly impressive, it specializes in 20th Century Latin American works alongside contemporary exhibitions.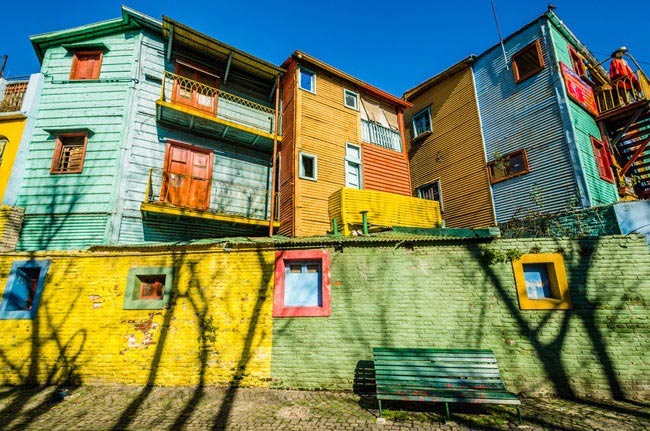 Sightseeing Destinations
While there is endless districts to explore in the city, Buenos Aires is surrounded by the beautiful Argentinian countryside perfect for a weekend getaway. If you drive around 1 hour west of the city with your rent a car you will find many Estancias or cattle ranches dotted around the countryside. Many of these are available to visit in the day, or for an overnight stay.
Tigre
If your picking up your rental in Tigre you can easily check out this gateway to the Paraná Delta, also only 40 minutes' drive from downtown Buenos Aires. Situated on an island, you can explore the vast network of rivers and streams on one of the many vintage mahogany boats or by foot on the river esplanade Paseo Victorica. We also recommend the century old Museo del Arte if not just for its stunning belle-époque architecture.
Distance to Tigre
From Ezeiza International Airport via RN A001 and RN A002: 31 miles, about 45 minutes
From Buenos Aires Downtown via RN9: 20 miles, about 40 minutes
San Isidro
A possible stop on the way to Tigre is this charming cobblestoned suburb with its Victorian neo-gothic Cathedral on Plaza Mitre. The home of Argentine writer and intellectual Victoria Ocampo is situated in San Isidro. Now a UNESCO heritage center the Villa Ocampo holds the vast personal library of this influential figure.
Distance to San Isidro
From Ezeiza International Airport via RN A001 and RN A002: 29 miles, about 45 minutes
From Buenos Aires Downtown via RN9: 17 miles, about 33 minutes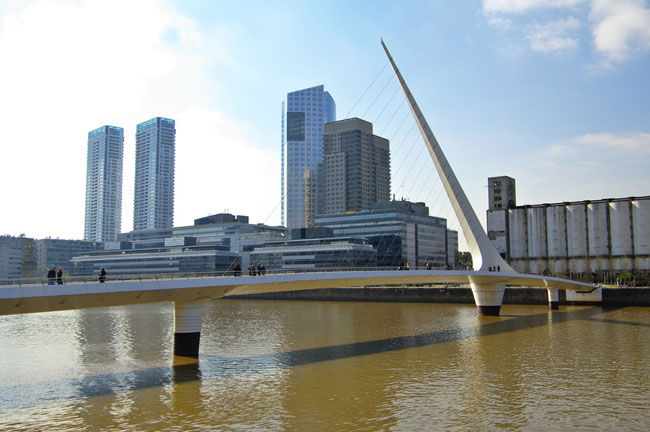 Business Travel
Buenos Aires is the financial capital of Argentina as well as its foremost commercial and industrial hub. It also has the busiest port in South America, with connections to Uruguay, Brazil and Paraguay. Advertising is big business in Buenos Aires booming services industry with many of the agencies and creative business situated in the Palermo district.
Distance to Palermo District
From Ezeiza International Airport via RN A002: 20 miles, about 45 minutes
From Buenos Aires Downtown via Pres. Arturo Illia: 5 miles, about 15 minutes

FAQs
Below are the quick answers to some of our most frequently asked questions. Please be reminded that every country has slightly different rules and regulations, so for the most specific and detailed information pertaining to your desired rental please visit rental information for more information.
Which documents are needed to pick up a rental car?
What is included in the rental charges?
Can I rent a specific car model?
Can I change my booking and do I have to pay a cancellation fee?
Can I cross borders with my rental car?
Can I rent the car at one place and drop it off at another station?
What is Sixt's refueling policy?
What add-ons are available and how much do they cost?
Can I rent a car with unlimited mileage?
Does Sixt deliver and/or collect rental cars?
Do I have to pay a security deposit?