Car rental in Austria with Sixt
Our Service | FAQs | Driving Tips | Places of Interest | Crossing Borders
To learn more about Austria's top attractions, just review the map above. You'll find information on great cities and tourist sites, all easily accessible when you rent a car in Austria from Sixt. Use the the map to help plan a fascinating itinerary for your visit and enjoy discovering the country in a premium rental car. From the beautiful architecture to breathtaking mountain peaks, Austria has a wealth of sights and experiences to enjoy.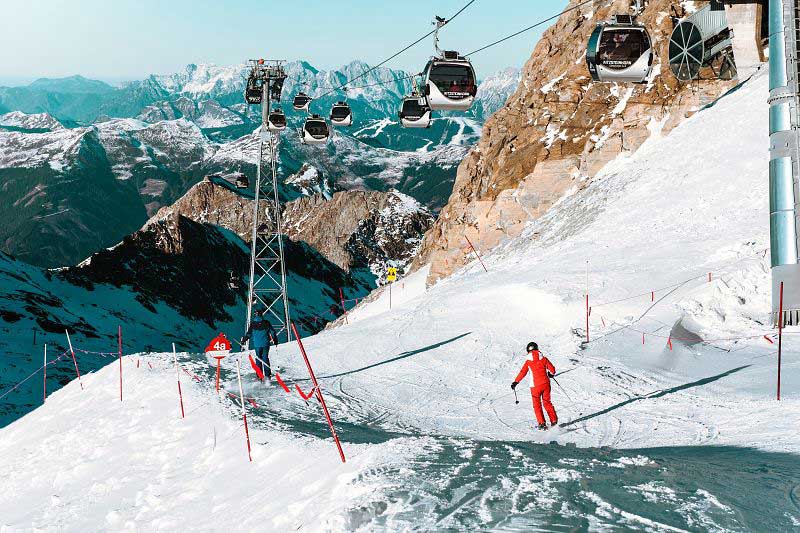 Our Service
Choosing car rental in Austria with Sixt means accessing a fleet almost as diverse as the country itself. An economical little city car is great for navigating through ancient narrow streets, while an SUV will easily tackle the steepest mountain roads. Our minivans mean larger parties can travel together and a luxury sedan will provide the highest levels of comfort. If you're visiting in summer, why not treat yourself to a convertible and enjoy the fresh Alpine air? Having selected your vehicle, you can then select any add-ons you require. Snow chains and magnetic ski racks are ideal if you're heading for the piste, while a GPS can make it easier to find those secluded spots.
Driver's license
The driver and renter must present their identity card or passport along with their driver's license when collecting the vehicle. A standard US license is acceptable to drive in Austria if you have been in the EU for less than six months. If your license uses non-Latin characters, such as Russian, Arabic or Chinese, you will need an International Driver's Permit (IDP).
Age restrictions
You must be at least 18 to rent a car in Austria from Sixt. Drivers under 25 may have to pay a surcharge and further age restrictions may apply to certain models. The booking engine will describe these during the rental process.
Credit card payment
All major credit cards are accepted for car rental in Austria with Sixt but we cannot accept cash, debit cards or prepaid cards.
Accidents
In the event of an accident, calling 112 will connect you to the emergency services. You must report any damage to Sixt immediately and fill in the accident report form that was provided with your rental vehicle. All accidents must also be reported to the police, even if no other car was involved. Remember that you can enjoy enhanced breakdown cover with our Roadside Protection option.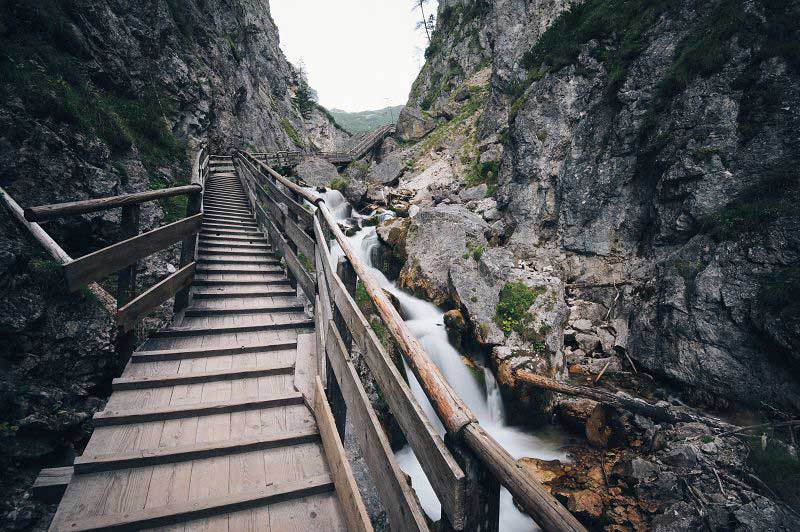 FAQs
What is included in the price?
Can I rent a specific car model?
What documents do I need to rent a car?
What kind of insurance is necessary to rent a car?
Can I pick up a car and return it somewhere else?
Do I have to pay a deposit?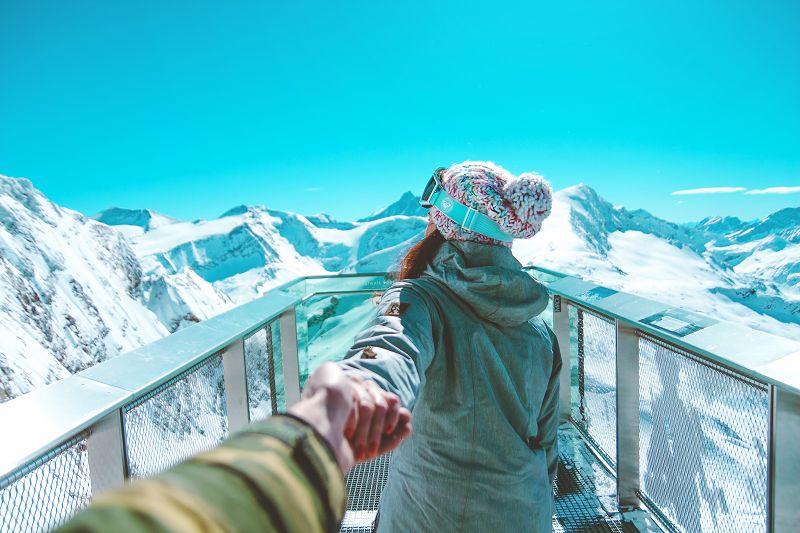 Driving Tips
Austria has an excellent and well-maintained road network. To use the Autobahns and motorways you must purchase and display a 'Vignette'. These can be bought at gas stations, border crossings and tobacco stores. The E60 and E45 are the main east-west routes, while the E59 runs north-south between Vienna and Graz.
Additional tips for driving in Austria
In winter, you must use winter tires or snow chains on at least two tires.
All drivers and passengers must wear seatbelts in Austria.
In general, speed limits are 31 mph in built-up areas, 62 mph on highways and 81 mph on freeways (Autobahns).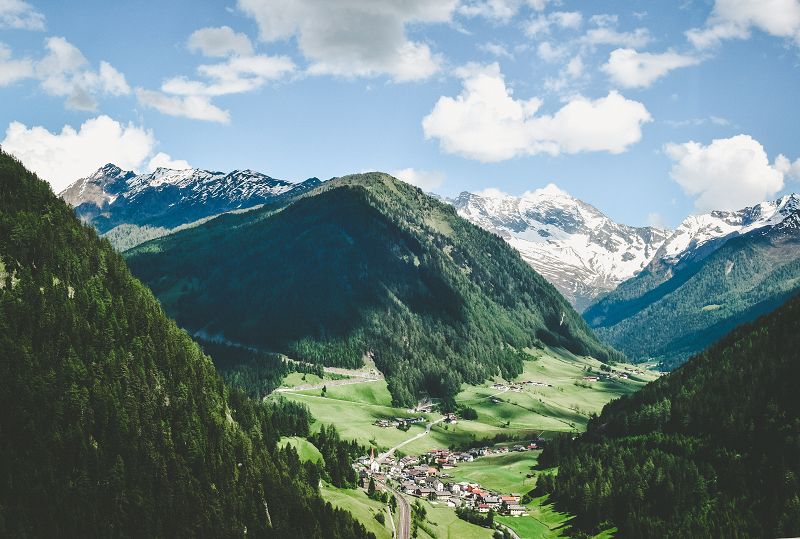 Places of Interest
Top 4 Architectural Sights
Hohensalzburg Castle, Salzburg
The Steinhaus, Lake Ossiach
Kunsthaus Graz
Schloss Schönbrunn, Vienna
The Hohensalzburg Castle sits atop Salzburg's Festungsberg and with a length of 820 ft. and a width of 490 ft. it is one of Europe's largest medieval castles. The Steinhaus is the private home of famed Austrian architect Günther Domenig, situated at Lake Ossiach near his birthplace of Klagenfurt. The house has featured in all kinds of media from TV to books, magazines and art projects, and is considered to be a cultural icon. The Graz Art Museum was built in 2003 and specializes in contemporary art exhibitions. Its often referred to as the 'Friendly Alien' because of its so-called blob architectural style. The Schönbrunn Palace in Vienna is the former imperial summer residence. Its history spans over 300 years and is one of Austria's most important architectural, cultural as well as historical monuments.
Top 4 Natural Sights
Krimmler Wasserfälle Salzburg
Zugspitze
Eisriesenwelt Cave
Grossglockner Alpine Road
Krimml Waterfalls, found in the High Tauern National Park, are the highest waterfall in Austria with a total height of 1,247 feet. The Zugspitze is the highest peak of the Wetterstein Mountains sitting 9,718 feet above sea level. The border between Austria and Germany runs over its wester summit. Eisriesenwelt Cave complex is a system of ice caves featuring miles of paths winding through stunning caverns. Descending for more than 700 steps, you will find the famous Eispalast, a sparkling natural palace carved from the ice. The Grossglockner Alpine Road is open from May to October and offers drivers breathtaking views of the high Alpine scenery. Ascending to the Josefs Hohe Visitor Center, the views to Austria's highest peak, Grossglockner, are magnificent.
Top filming locations
Austria has been the backdrop for many a famous film. "The Sound of Music (1965)" is one of the most famous films of all time and was shot in Salzburg and the surrounding mountains and valleys. Telling the story of the musical Von Trapp family, the film is studded with memorable songs and the just as memorable backdrop of Salzburg and the Alps. The 2008 James Bond film "Quantum of Solance" featured scenes shot at the floating opera stage at Bregenz while the 2015 Bond film, "Spectre", shot scenes on the the Ötztal Glacier Road, Rettenbach Glacier and had the Ice Q Restaurant at the Solden ski resort stand in for the fictional Hoffler Klinik. Parts of the 1997 film "Seven Years in Tibet" about the Austrian mountaineer Heinrich Harrer were shot in Austria while the 1973 spy movie "Scorpio" was both set and filmed in Vienna.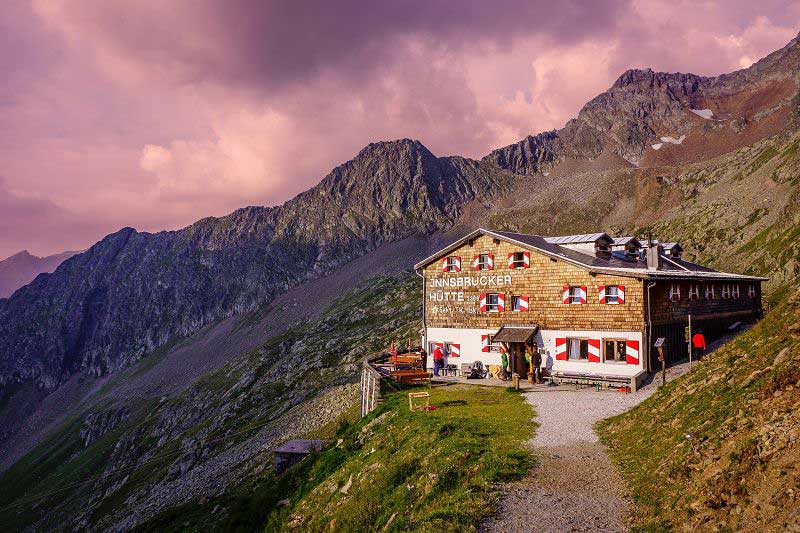 Crossing Borders
Austria is centrally situated in Europe and provides a great base from which to explore other countries. Our car rental deals in Austria allow cross-border trips but you must inform the rental branch if you intend to drive abroad or insurances will be invalidated. Charges may apply depending on the model of car and country visited. More information is available here: Rental Information.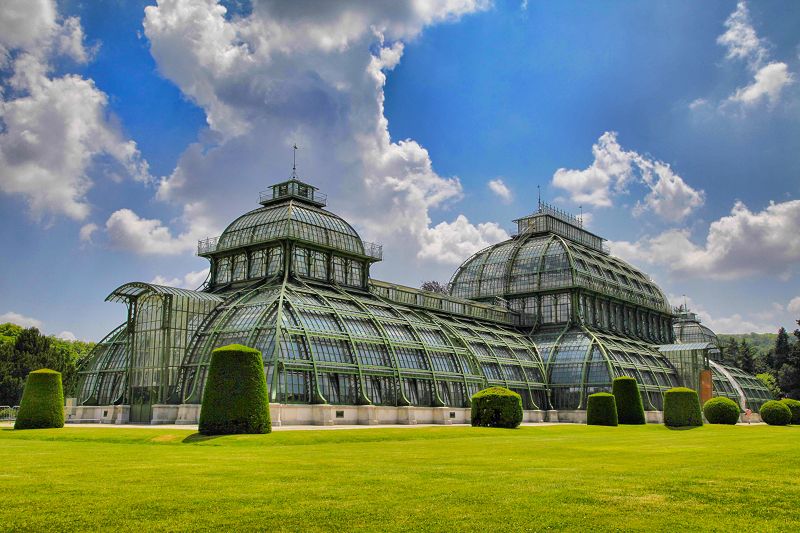 Popular car rental locations in Austria
Vienna
Vienna Train Station
Linz
Linz Airport
Graz
Salzburg
Innsbruck
Tyrol
Styria