Car Rental in Syria
Why rent with Sixt?
4,000+ rental locations worldwide
Affordable car rentals in Syria
Car Hire in Syria and worldwide
Long term rentals available
180,000+ vehicles in our fleet
50,000+ premium rental vehicles
5th largest global car rental company
At Sixt in Syria, there are plenty of options to accommodate all your needs. Aleppo has a delivery service and 24-hour pick-up and return. Sixt ensures premium customer service with every car rental in Syria.
Rent a car in Syria with Sixt
Sixt has been around since 1912 and has fantastic places to rent vehicles in Syria. Sixt has a proven record of growth and performance with 4500 locations in more than 100 countries. If you rent a car in Syria and need to add additional drivers, Sixt will make the process quick and easy, so you can continue your business in Syria worry free. This company's commitment to offer value with each rent a car is unsurpassed. With deals that include unlimited mileage and a GPS system with each car rental, you can feel free to enjoy all that Syria has to offer. Friendly agents will assist you to just fly and drive. Now that's unbeatable service when you use a car rental in Syria.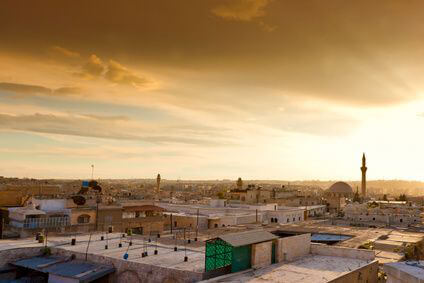 Driving in Syria
Driving in Syria is going to be a bit different, so we want to make sure you have the information to keep you and your car rental safe.
Blood alcohol limit is 0.0 mg/100 mL
Seatbelts are mandatory in the front seat.
You must have a warning triangle, first aid kit, and fire extinguisher with you.
The speed limit is 60 mph on highways and 24 mph in towns.
You must use a hands-free device for your phone.
Everyone should be very careful while driving their rent a car in Syria because traffic rules are not often followed. Sixt wants everyone to remain safe during their trip.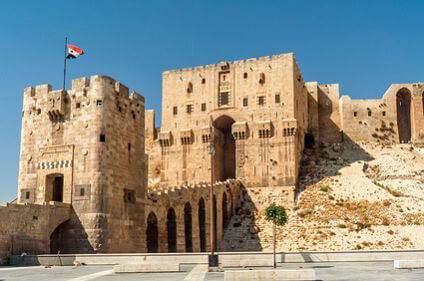 Things to see with a car rental in Syria
There's lots to do in Syria once you have picked up your car rental. A must-see is the breathtaking Cherubim Patriarchal Monastery, complete with third century original monastery caves. Don't miss the Norias in Hamah. The 17 famous water wheels on the Orantes river will be like nothing you have ever seen before. Damascus Center is rich in history and has architecture unlike anywhere else in the world. You might also want to consider the Temple of the Sun God in Suwayda and the street markets of Aleppo Souk. With a car rental you can visit all those beautiful sites in a comfortable way.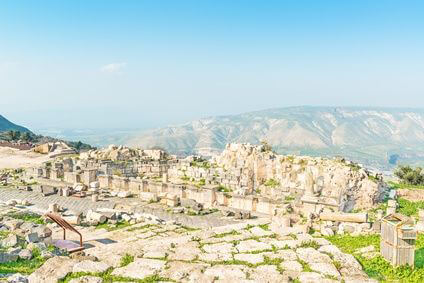 Sixt Airport Locations Nearby