Geneva (Genf) Airport Car Rental
Customer Reviews About Sixt





| 02.07.2015 19:03
| 27.06.2015 16:58 You are the most best car rental Company
| 23.06.2015 16:29 No problem and prompt service.
| 17.06.2015 11:46 Most efficient service ever received on sorting documents at Geneva with friendly helpful staff.
| 26.05.2015 11:21 The lady on the desk was very nice and she gave me contract in just 5mins And guide us the way for shuttle bus. Also, we booked small car but she gave me more spacious car in the same price.
| 22.05.2015 11:10 It was a great experience,I had a brand new car for rent ,and they were very helpful and smiley workers.
| 21.05.2015 16:54 Everything was good.
| 20.05.2015 14:58 Good service all round
| 26.04.2015 20:04 Helpfull staff.Clean car.Hastle free rental
| 24.04.2015 17:42 I am traveling most of the year worldwide and the only vehicles I am renting is SIXT I have platinum SIXT card as you are the best one all around and I can tell it clearly because of my experience Thank you for your being that accurate and keep doing it see you soon
| 17.04.2015 15:56 Simple, professional, quick process from start to finish.
| 16.04.2015 16:57 Very simple from booking through to returning the vehicle
| 13.04.2015 08:21 very good service and prfessional staff. thanks a lot
| 26.02.2015 20:35 VERY GOOD EXPERIENCE, DESPITE THE PRESSURES CREATED BY THE SCHOOL HALF TERM HOLIDAY CROWDS.
| 23.02.2015 16:36 very helpful assistant at the desk. Great car.
| 20.02.2015 11:20 simple to book on line - clarity of what was and wasn't included, efficient check in / car collection and return
| 16.02.2015 20:44 The lady that served us at Geneva was extremely polite, helpful and worked with us so that everything went smoothly.
| 13.02.2015 01:17 A smile, pleasant and friendly staff makes all the difference when you've landed after a long journey. The lady serving me was most efficient and charming. Thank you.
| 10.02.2015 10:40 I have rented many times from Sixt and the experience has been positive on every occasion - the staff we encounter are very professional in their approach
| 04.02.2015 23:05 good service good car reliable service
| 29.01.2015 10:42 Very good service and good vehicle, as always.
| 15.01.2015 10:37 friendly staff and very quick while at the desk..love it.
| 04.01.2015 16:09 At GVA Sixt has good quality cars and an efficient staff at the rental counter, which keeps waiting time to a minimum. In relation to both of these it is much better than Avis.
| 01.01.2015 16:31 Overall pleased with the entire rental experience
| 01.01.2015 10:46 No need to write too long. Everything was perfectThanks
| 17.12.2014 00:55 good cars, and so kind administrators
| 20.11.2014 11:19 I was very pleased with the service, the vehicle, the simplicity of the rental process, and the experience offered. The pricing was excellent value for money, and completely transparent. I extend my thanks to Sixt Geneva Airport, and look forward to hiring from you again.
| 18.11.2014 11:07 wie immer alles perfekt,danke
| 15.11.2014 17:27 you are the best car rental company in Europe , and have sufficient experince , thank you sixt car
| 07.11.2014 16:32 The rental price was very reasonable and the vehicle was in excellent condition and staff was very helpful.
| 01.11.2014 18:16 Everything was good - staff who handed me the keys was very kind and helpful.Car was in perfect condition and very fuel efficient.
| 29.10.2014 11:45 It was so simple, well organised and the staff were very helpful and polite
| 21.10.2014 20:48 Thank you - all went well!
| 21.10.2014 18:49 J'ai beaucoup apprécié le sens du service et l'amabilité de la collaboratrice à l'accueil. Un grand merci !
| 19.10.2014 17:36 Thanks for your great staff and services.
| 13.10.2014 05:38 THANK YOU VERY MUCH SIXT ..
| 04.10.2014 14:04 Beside the professionalism of your staff, I appreciated the simplicity of the contract and the system as a whole. I didn't waste too much time at the counter, the lady at the desk was real helpful and after a long flight it was comforting. Thank you for a nice experience.
| 03.10.2014 12:12 Overall I was very happy with my Sixth Car Rental. I was especially impressed with the service and courtesy of the employee who helped me rent the vehicle. She was very professional and explained all of my options including the total price.
| 23.09.2014 10:32 I am so glade to rent from sixt as it values me as a special person
| 16.09.2014 09:50 Everything was perfectly smooth.
| 14.09.2014 11:34 The desk person when picking up the car was very helpful. I felt the price for the rental was very fair and the car was in excellent condition. Return was easy. I had rented from Sixt several years ago and had a bad experience. This was much, much better and would make me consider renting from Sixt again.
| 11.09.2014 09:52 The customer service rep on duty at the time...a Polish woman whose name I regretfully forgot...was outstanding and certainly made it easy and comfortable and a pure pleasure. It was easy to return at Geneva airport, and I informed the rep there that I would certainly rent from SIXT again.
| 04.09.2014 12:31 The cleanliness and the quality of the car was very satisfying either in Geneva and/or other stations i`ve used recently. Following the rental process it`s easy to extend the rental period when i need it. I used to rent cars from other companies and i have memberships with high levels but Sixt is my 1st choice from now on, all aroun...
| 03.09.2014 13:54 Very efficient and fast service both on receiving and returning the vehicle.
| 07.08.2014 17:21 Easy to book . friendly staff . would use sixt again
| 05.08.2014 11:37 Your rental process was far more efficient than others I've experienced in Europe. Even though we had a short wait to pick up the car, the agent was very apologetic, and she got us on our way quickly. Return was what I experience in US - a quick check of car, and we were on our way. While I don't normally prepay for vehicles, it did...
| 30.07.2014 21:05 I particularly appreciate the speed of collection, lack of paperwork/forms to sign and friendly and informal return process. It sets you apart.
| 30.07.2014 12:49 The car was brand new and well equipped.
| 17.07.2014 15:13 alles was perfect geregeld
| 12.07.2014 14:53 The entire experience was great. The booking was simple, the service excellent and the price certainly worth it.
| 10.07.2014 17:14 The booking process was simple and clear. The rental branch was easy to get to and the pickup process was easy and effecient. The people were friendly and explained how to work the GPS system. The return was an efficient process and the shuttle ran often and was comfortable. It was an excellent experience and I would be pleased to...
| 02.07.2014 15:36 all in All great experiance
| 27.06.2014 10:10 So happy , please keep the excellent job .
| 26.06.2014 18:05 People in the call center were very friendly and gave me good support
| 24.06.2014 18:03 The car was very comfortable
| 24.06.2014 15:32 Thank you every thing was good .
| 23.06.2014 08:27 I have hired 9 seater vans from Geneva for 10 years. This was the first year hiring from SIXT. They exceeded expectations. Thank you very much for a smooth and stress free experience. (Julia, travelling with twenty 19 year olds!).
| 08.05.2014 11:35 Actually I used to rent cars from SIXT ( especially in DXB ) and I'm very satisfied with your service and want to be a privilege customer for you if you have any membership for loyalty.Thanks
| 05.05.2014 09:42 Am happy with sixt every time I feel like to come back and rent a car from them .Because of good price and quick process with customers .Again thanks sixt .go forward with good service .
| 30.04.2014 05:54 Straight forward and hassle free at a reasonable price.
| 24.04.2014 18:00 Two thumbs up. Friendly, easy, high quality, good price, no hassle. Thanks to all.
| 16.04.2014 09:59 very smooth process, friendly staff, efficient, great (upgraded!) car, would recommend.
| 27.03.2014 22:26 Good work, keep it up
| 27.03.2014 18:37 Very pleased with the whole aspect of renting from Sixt. I emailed a query prior to collecting the vehicle and it was answered very quickly and satisfactory. Would definitely consider using Sixt again.
| 27.03.2014 10:38 very competitive prices, very friendly and helpful staff.I would recommend SIXT to anyone and would prefer to us you, rather than any other hire company
| 24.03.2014 10:44 Car was nice and staff friendly and helpful
| 23.03.2014 11:34 I mainly appreciated how friendly were the employee when i picked the vehicle up and the vehicle given. This is why i might choose sixt again in geneva
| 20.03.2014 17:14 Quick and easy and a good car in the process - well done
| 17.03.2014 13:50 The branch and parking facilities were easy to reach and well signposted from arrivals. The shuttle bus service to the parking area was good as we had a reasonable amount of luggage At the check in facility in the airport and the pick up point the staff were friendly and efficient.
| 17.03.2014 07:19 There was no queue at the check in and the staff were helpful. Pick up and return were straightforward.
| 11.03.2014 10:46 The vehicle i rented broke down. Sixt delivered a replacement vehicle to me despite the fact I was 100kms away up a mountain. They then refunded two days rental and my taxi fare without any quibbling whatsoever.Geraldine Targa, the manager at Geneva airport should be commended on her excellent customer relations.Despite the breakdown...
| 07.03.2014 15:24 The process at Geneva airport was very efficient and the staff extremely helpful, friendly and polite, good job, please say thank you.Only thing to note was the size of the car, I had booked a Peugot 4008, as your website stated that it was suitable for 5 people plus luggage. It was not big enough for 5 plus luggage!
| 31.01.2014 14:37 Excellent car and service
| 27.01.2014 15:29 The service was efficient and competitively priced and I would certainly use it again.
| 04.11.2013 17:22 Thank you for good services and I am looking forward to rent again.I would appreciate selfservice in order to avoid waiting in the queue (it was not the case this time though).
| 30.10.2013 12:40 Great experience -- thanks for the free upgrade!
| 14.10.2013 10:13 The car was perfect for driving in Switzerland at this time of year. The rental staff were very helpful and spoke good English.
| 10.10.2013 15:21 Very good service
| 15.09.2013 13:48 It was very good experience with you. Thank you so much sixt & all the best!
| 17.07.2013 12:33 Friendly, helpful staff and quick service!
| 04.07.2013 10:32 The staff were incredibly helpful and went out of their way to assist us. They made all the difference after a long flight.
| 19.06.2013 11:03 Our overall rental experience both online and at Geneva Aiport was excellent. When I emailed a question regarding the pickup grace period if the flight is late I received a helpful reply with 10 mins! Great service and would difinitely use your company again!
| 14.06.2013 14:12 The staff were great and the car was too at a great price !!
| 07.06.2013 06:25 Many thanks for your excellent service!
| 27.04.2013 00:00 Great service. Super efficient and makes good use of technology.
| 05.04.2013 00:00 Just To Say.....Thanks a Million.....I left my keys in the car and your team were kind enough to send them on........Brilliant service!
| 14.03.2013 00:00 Very good, smooth service. The car we had was fitted with Sat Nav which we hadn't ordered but was very useful. Thanks. Definitely use again.
| 24.02.2013 00:00 I have so far been very impressed. Good car, no problems, easy to pick up and drop off. Thank you.
| 15.02.2013 00:00 The service was very friendly and efficient including changing the original car from an automatic to manuel. The car itslef was in very good condition and drove like a dream!
| 15.02.2013 00:00 Good competitive price and effective service at collection and return!
| 07.02.2013 00:00 It was one of most smooth rental and return experiences. Keep up the good work!
| 07.02.2013 00:00 It was an excellent experience renting a car from Sixt!! I will definitely rent again from Sixt in the future.Regards.
| 24.01.2013 00:00 Easy pickup from geneva, upgraded to BMW estate, easy drop off with no hassles. Excellent experience overall!
| 10.01.2013 00:00 Excellent customer service in geneva!
| 06.12.2012 00:00 Dear Sirs,Many thanks for your services and the good car I had rented it was very excellent experience.Regards,
| 29.11.2012 00:00 Very happy with friendly team at GVA, both in pick up and drop off areas!
| 29.11.2012 00:00 Everyone was very friendly and helpful both at the rental desk in the airport and in the car park by the cars. We needed help changing the GPS into english and found staff very helpful. Also friendly greeting when we returned the car. Great experience as our first time renting in Switzerland.
| 21.10.2012 00:00 Nice car, excellent service.
| 04.10.2012 00:00 Great car, great service, good upgrade. Thanks!
| 20.09.2012 00:00 Excellent service, fantastic car in very good condition.I am very happy with the rental and thoroughly recommend it to anyone!Thank you again.
|
|
Travel Tips
Location Details
Address:
Desk Arrival Hall, C.P.781
1215 Genève CH +41-848-884444
Location:
airport
GDS - Code:
GVA
SIXT #:
8139
Opening Hours
Mo. - Su.
07:00 - 23:30
Bank holiday
07:00 - 23:30
24 h return

Welcome to Geneva (Genf) Airport Sixt rent a car
Dear customers, I have joined the great Geneva Sixt Team in summer 2013 now and I am really glad to welcoming you soon at our desk. My team and myself will be more than please to help you in any matters. Please feel from to contact us 24/7 from 7.00 am to 11.30 pm by phone on +41 22 717 8410 or email at ap8139@sixt.com.
Geraldine Targa ( Branch Manager )
Excellent transport options at Geneva Airport
Rent a car at Geneva airport from Sixt to make getting around simple.  You'll find the Sixt rental station in the arrivals hall at the airport and our frindly representatives will be delighted to help you select just the right vehicle for your visit to Switzerland.  A city car is the perfect way to get around, and is certain to make a great impression on colleagues if you're visiting the city on business.  Price comparsion with other types of transport is very favourable so you'll almost certainly save on the cost of your trip.  Choose from some of our great deals or select a fly drive package to have the car of your choice waiting when you arrive.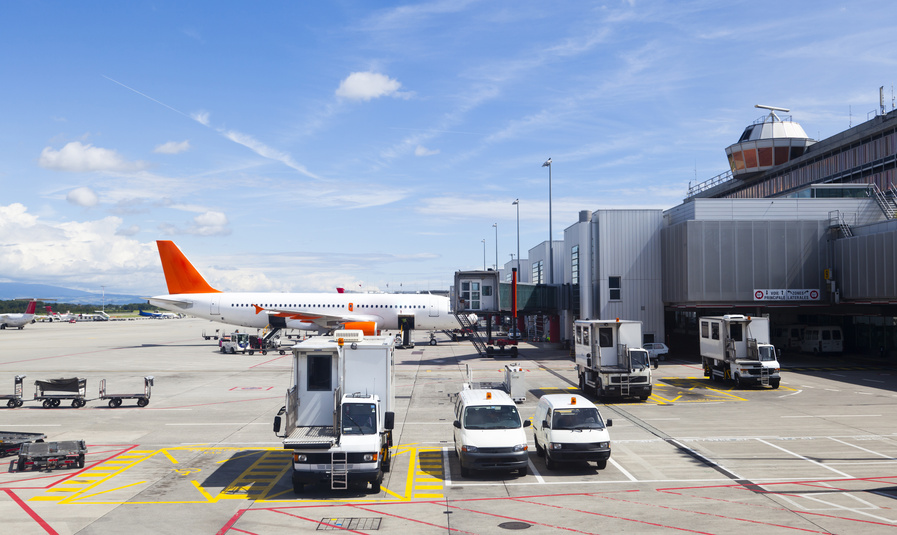 Get around easily with a smart rental car
Car rental at Geneva Airport offers you a great alternative to public transport.  You won't have to put up with crowded buses or trains, or use expensive taxi services to get from the airport into the city.  The airport is just over 2.5 miles from the centre of Geneva and a comfortable and stylish city car is the perfect choice for families, holidaymakers or business visitors.  Geneva Airport is conveniently located right on the border of Switzerland and France so having a car at your disposal will ensure that you can explore this excting region at your leisure.
See more of Geneva with the vehicle of your choice
You'll find cars at our Geneva Airport branch to suit families or groups of any size, and they offer you the ideal way to explore this exciting part of Switzerland.  See the amazing Jet d'Eau on Lake Leman one of the city's landmarks, or plan a drive to Place des Grottes to see the unusual curved buildings known as Les Schtroumpfs'.  Visit the Téléphérique du Salève cable car for fabulous views of Mont Blanc and the lake - with a rental car you can easily manage the short drive, and a delightful shop at the French border sells over 100 types of cheese.
Location details
Opening Hours
| | |
| --- | --- |
| Mo. - Su. | 07:00 - 23:30 |
| Bank holiday | 07:00 - 23:30 |
Contacts / Lost & Found
SIXT # Geneva (Genf) Airport GVA
Desk Arrival Hall, C.P.781
1215
Genève
46.231470, 6.109790
+41-848-884444
+41-22-7178411
SIXT # Geneva (Genf) Airport GVA
Desk Arrival Hall, C.P.781
1215 Genève
Phone no.
+41-848-884444
Fax
+41-22-7178411
Location plan - how to find us
Coming from the airport terminal:
Pass the border. In the arrivals hall, just after the Post Office, turn right towards the car rental hall. Attention: Please schedule a walking time of about 15 minutes from the terminal to the car rentals agencies.
By car:
You can find us even faster by using our GPS coordinates: 46.231470, 6.109790 Pick-up at Geneva Airport: The Sixt counter is located on the arrivals floor, Terminal 1, in the car rental hall just after the post office.
By public transportation:
Arrival by train: Get off at Geneva Airport train station. Arrival by bus: The bus lines no. 5 and no. 10 serve the Airport at bus stop WTC.
Rental car return:
The Sixt vehicles have to be returned in the car park P 51, Route de Pre-Bois 29, 1215 Geneva (Meyrin). 500 m away from the Sixt branch on the marked parking area. Coordinates for your GPS: N 46°23'14.70 E 6°10'97.90 If you have any difficulties with your car return, please do not hesitate to contact us: telephone: +41-22-7178410
Outside open hours - pick-up & return
Out of hour pickup possible.
Pick-up out of opening hours is bookable on request. For this service an additional charge of 50 CHF incl. tax will apply in case of pick-up until 24:00 (midnight), after 24:00 a charge of 80 CHF incl. tax will arise. Please provide credit card, e-mail address, flight and mobile number.
Out of hour return possible.
You can proceed to the car return 24/7. You have to return the car to the P51 Parking located 29 Route de Pré Bois. There is a key box near the Sixt branch. The opening hours at the P51 Parking are from 7.30 am to 11.00 pm. From 11.00 pm to 7.30 am, you MUST leave the key in the key box and NOT give the car key to anybody. You must be aware that you remain responsible of the car until the next morning 7.30 am.
Different address for returning vehicles
Route de Pre-Bois 29 (P51)
1215 Geneve (Meyrin)
Categories and services at this location
Compact Cars & Sedans
Sports cars & convertibles
4x4 / SUV
Select vehicle for pick-up using iPhone
24 h return