Den Haag Car Rental Deals
Why rent with Sixt?
4,000+ rental locations worldwide
Affordable car rentals in Den Haag
Car Hire in Den Haag and worldwide
Long term rentals available
180,000+ vehicles in our fleet
50,000+ premium rental vehicles
5th largest global car rental company
Sixt rent a car offers a large selection of rental vehicles to choose from in Den Haag. If you are looking for a convertible, SUV, luxury car, van, or an economy car you came to the right place. No matter when you need a rental car Sixt will be able to help you with all of your car rental needs in the Netherlands!
The Hagues main station
Anna van Buerenplein 13
2595 DA Den Haag



| | |
| --- | --- |
| Mo. - Fr. | 08:00 - 19:00 |
| Sa. | 09:00 - 13:00 |

Book at this location


Sixt rent a car
Anna van Buerenplein 13
2595 DA Den Haag



| | |
| --- | --- |
| Mo. - Fr. | 08:00 - 19:00 |
| Sa. | 09:00 - 13:00 |

24 h pickup


Available vehicle categories: Compact Cars & Sedans, Sports cars & convertibles, 4x4 / SUV, Truck
Ideal Car Rental provision in Den Haag, Netherlands from Sixt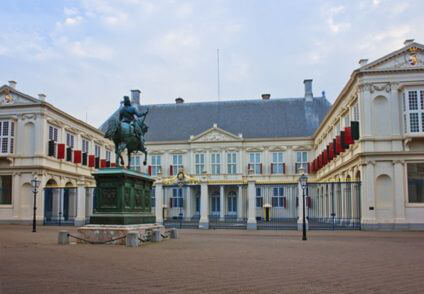 All of the rental options can be fully covered by easy to understand insurance policies offering premium protection against loss, damage and theft. A Sixt rent a car in and around the fascinating Dutch city of Den Haag. People booking a car rental in Den Haag online can ensure that their choice of vehicle is available at Den Haag airport in order to get a driving holiday in Den Haag off to the best start.
Things to do and see in Den Haag with a Sixt car rental
A car rental agreement from Sixt can offer driving groups a great way to see the spectacular Dutch city of Den Haag. The refined city is full of stately buildings, mansions and museums perfect for exploring the culture and the history of the area. Den Haag is famous as the seat of the UN international court of justice, and as such is home to a wealth of intellectual and culturally enriched highlights. Visitors to Den Haag in the Netherlands can make use of the well organised network of roads to visit cultural sights such as the Het Paleis Museum. This vast gallery is home to the work of graphic artist MC Escher and is a great example of the Den Haag commitment to art and culture.
Sixt Airport Locations Nearby