Saarbruecken Airport Car Rental
Customer Reviews About Sixt





Location Details
Address:
Balthasar-Goldstein-Str. 23
66131 Saarbrücken DE +49-1806-252525
Location:
airport
GDS - Code:
SCN
SIXT #:
125
Opening Hours
Mo. - Fr.
08:30 - 11:30
19:00 - 22:30
24 h pickup
24 h return

Welcome to Saarbruecken Airport Sixt rent a car
Sixt Car Rental Service at Saarbruecken Airport
If you travel to Saarbruecken in Saarland, Germany, visit Sixt car rental at Saarbruecken airport. The Sixt car rental staff will help you rent a car to suit your style, be it a station wagon, a van, a coupe, or an SUV. You could also visit the Sixt website before you travel, to see what attractive car rental discounts and deals are available. Do a price comparison, and then get a cheap car in the brand of your choice - Mercedes, BMW, Ford, Chevrolet, or VW, to name a few. Choose a city car for business or a rugged vehicle for cross-country travel - and don't forget to take advantage of the convenient 24-hour car rental return facility offered.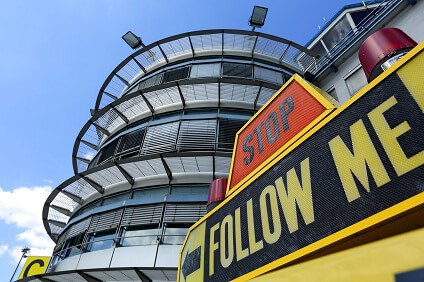 Copyright: Saarbrücken Airportn
Saarbruecken Airport in Saarland, Germany
Saarbruecken Airport (SCN) - Ensheim or Flughafen Saarbruecken Airport in German - is a busy transit point that handles hundreds of thousands of passengers annually. The airport is 9 miles from the city centre of Saarbruecken and connects to the central railway station with taxi and bus services. The independent traveler will, of course, prefer to rent a car from Sixt car rental to travel without speed-breakers!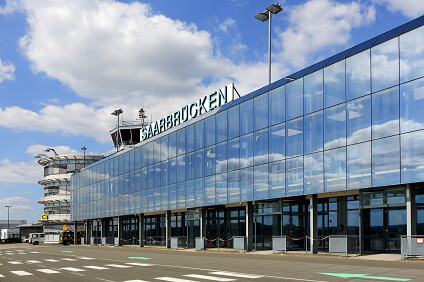 Copyright: Saarbrücken Airport
History comes alive at Saarbruecken
Saarbruecken, the capital of the Saarland federal state of Germany, is an old city defined by baroque architecture, waterways, quaint by-lanes, beautiful city squares, and educational institutions. Rent a car to visit Saarbruecken's attractions at your own pace. These include the church of St Arnual, the stone bridge across the Saar, St John's Basilica, the Ludwig Church, Saarbrücken Castle, Staartstheater, the Regional History Museum, the Sankt Johann market, Saarbruecken University campus, and the old steel works in the neighboring town of Völklingen. With Sixt car rental support, you can tour in style.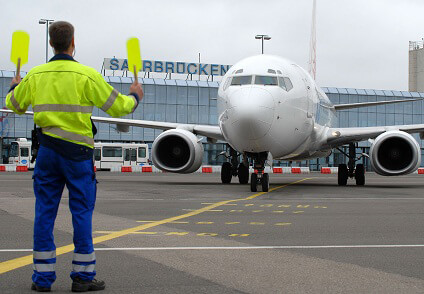 Copyright: Saarbrücken Airport
Thomas Arndt
( Branch Manager )
Location details
Opening Hours
| | |
| --- | --- |
| Mo. - Fr. | 08:30 - 11:30 |
| | 19:00 - 22:30 |
Contacts / Lost & Found
SIXT # Saarbruecken Airport SCN
Balthasar-Goldstein-Str. 23
66131
Saarbrücken
49.219400, 7.113520
+49-1806-252525
+49-1806-2229300125
SIXT # Saarbruecken Airport SCN
Balthasar-Goldstein-Str. 23
66131 Saarbrücken
Phone no.
+49-1806-252525 *
Fax
+49-1806-2229300125 *
* 0.20 ¤/call from german landline network, 0.60 ¤/call from german mobile network
Location plan - how to find us
Branch info:
The aerodrome is located in the Saarbrücken area Ensheim and can be reached best from all directions by car over the motorways. There are bus connections from direction Saarbrücken and St. Ingbert directly from the local bus stations. There are special regular buses to the aerodrome.
In the direction of the Saarbrücken:
Departure the A6 Mannheim/Kaiserslautern St. Ingbert west. After leaving the motorway in the direction of St. Ingbert/aerodrome, one follows the street approx. 9 km, then one turns right to the aerodrome. Then following the labelling car rental centre.
Leaving from the A620 Saarlouis/Saarbrücken coming:
Departure Fechingen/aerodrome, one has to turn right following the labeling in the direction of the aerodrome. Behind the Shell gas station one has to turn left and then must follow this road 6 km. Then one reaches the aerodrome. Within the airport area one follows the labelling car rental centre. This lies directly opposite the main entrance of the aerodrome. The car parks are in the car park marked well in the undermost level.
Gas Station Information
Shell Station (24h), Südstr. 64, 66386 St. Ingbert Shell Station (24h), Hochstr. 6, 66115 Saarbrücken (Brebach-Fechingen) Aral, Ensheimerstr. 152, 66386 St. Ingbert Aral, Saarbrückerstr. 6A, 66386 St. Ingbert Aral, Saarpfalzerstr. , 66440 Blieskastel
Outside open hours - pick-up & return
Out of hour pickup possible.
Pick-up out of opening hours is possible for an additional charge. Please provide your address and credit card details, e-mail address, flight and mobile number.
Out of hour return possible.
Please park the Sixt vehicle on the marked parking lots in the car park and deposit the key our keybox next to the main entrance of the car rental centre.
Categories and services at this location