Frankfurt am Main Car Rental Deals
Why rent with Sixt?
4,000+ rental locations worldwide
Affordable car rentals in Frankfurt am Main
Long term rentals available
180,000+ vehicles in our fleet
50,000+ premium rental vehicles
5th largest global car rental company
Germany is the economic engine of Europe and Frankfurt-am-main is the business center of the country. If you travel to Germany for business or pleasure, there is a good chance you will be visiting Frankfurt-am-main. The city is centrally located for tourists as well. Renting a car is easy and smooth and the road system is not hard to navigate. A good map and an understanding of highway signs will more than suffice to get you around the region.

Car rental options in Frankfurt-am-main, Germany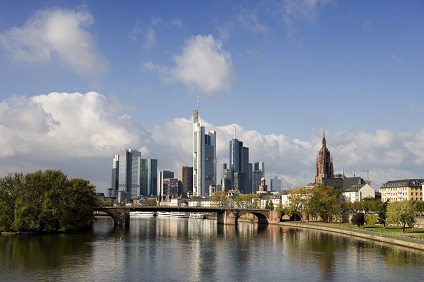 The obvious choice is to utilize your car hire by driving one of the fine German models available. Everything from fuel efficient compacts to SUVs and luxury cars can be reserved. When flying in, get your rental car at the airport. Train station and city locations also offer the convenience to pick up your car elsewhere if you aren't traveling via air.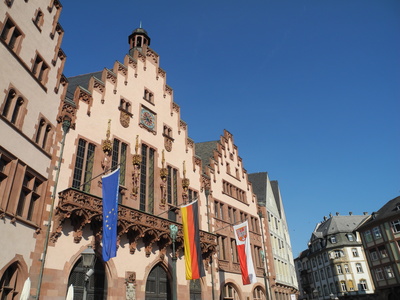 Where You can Go with a rental car in Frankfurt am Main
Starting a holiday visit to Germany in Frankfurt-am-main makes perfect sense. The old city center of Romerberg holds Roman ruins and the old cathedral at Dom. Go to the Alte Oper to experience Opera in season. The city is home to a wide array of museums and hosts a variety of parks and green spaces. If your travel plans include getting out of the city, there are natural wonders, ancient castles, historic sites, quaint villages, and gleaming villages in each direction. Go south for the stunning vistas of Bavaria or east to discover the Rhine river valley. Follow the Rhine north to explore Bonn, Cologne, and Dusseldorf. From there it's easy to take a side trip to Belgium or the Netherlands. Go east to visit Nuremberg and keep going to see Prague. The history of Germany includes a Berlin destroyed in war that has emerged as a gleaming city of the future. Your car rental can take you there. You can see the heart of Europe in your car hire and make memories that will last a lifetime.
Sixt Airport Locations Nearby