Copenhagen Car Rental Deals
Why rent with Sixt?
4,000+ rental locations worldwide
Affordable car rentals in Copenhagen
Car Hire in Copenhagen and worldwide
Long term rentals available
180,000+ vehicles in our fleet
50,000+ premium rental vehicles
5th largest global car rental company
The diverse sights of Copenhagen are best seen with the help of a car hired out for the day. Nothing compares with the freedom afforded by touring the marvels of the city in the ease of your own rented car. Sixt rental cars are the safest and more affordable travel option for seeing the sights of Denmark.
Exploring Magical Copenhagen with a Rental Car
For suave explorers seeking a unique travel experience, try the wonders of magical Copenhagen. It's now easier than ever to travel by Denmark's modern highway system. Just visit the nearest Sixt Car Rental service to get started on your way. Within this Danish capital are some of the most beautiful gardens around. In the city centre stands the lush Botanical Gardens. The botanical gardens are used lovingly by the locals as a peaceful retreat from the hustle and bustle of city life. Visitors to the gardens are usually memorized by the 19th century greenhouses.
Get the best of Copenhagen with Sixt!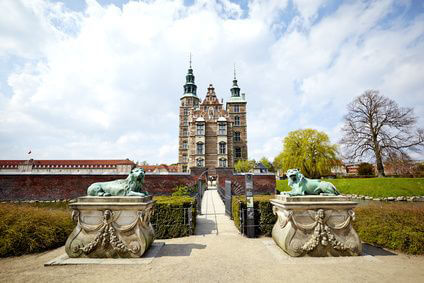 After your trip to the gardens, its only a quick rental car drive to the delightful Copenhagen Zoo. The Zoo in Kopenhagen is one of the oldest zoos in Europe and welcomes over a million guests each year. Be prepared however, because the Zoo is quite large, and you are going to most likely be famished. Luckily Kopenhagen is recognized as having the best Nordic restaurants in Scandinavia. Throughout the city youll be able to find traditional smørrebrøds sandwiches, experimental foods, and exotic ethnic cuisines too. Reputable car rental services will often include a complimentary map, which contain many great suggestions for finding the perfect place to eat. So be sure to examine your map carefully in order to become familiar with the area you are driving in. After taking a break to eat, get back out there and explore the playful beaches of Kopenhagen. In Kopenhagen there are three beaches in close proximity to the city centre. Out of these three, Amager Strandpark is the most popular. Recent improvements have made the Amager Strandpark easier than ever to find parking for Rental cars. As you become more comfortable with exploring the city in your rental car, you may notice there are toll booths erected along the roadways. When you rent a car in Kopenhagen youll often be given the chance to have an electronic toll pass to make it easier to get through the toll lines. These electronic passes make it easier than ever to get around and explore the wonders of this Danish paradise.
Sixt Airport Locations Nearby