Prague Airport Vaclav Havel Car Rental
Customer Reviews About Sixt





| 09.04.2015 15:53
| 30.03.2015 13:33 Really! Sixt are always great, I Rented last year from Frankfurt Airport as well, they were friendly, i Will do it again of course...
| 18.01.2015 09:17 Nice upgrades appreciated!
| 15.01.2015 19:39 very good experience. What I appreciated was the absence of hidden charges.
| 16.12.2014 13:45 ....feeling like at home!
| 20.11.2014 10:41 Perfect, keep rocking it!
| 13.11.2014 16:58 Thanks for the good service I had It was very nice
| 06.10.2014 07:38 this was a very good level of service
| 28.09.2014 05:56 This is the only car rental in Czech Republic,who has professional staff ,excellent customer service,unlike any other company offering the same.The cars are always new in a great condition.Whenever there is an issue and I call, there is always friendly voice caring about my problem and trying to help...again unlike others.Thank you.
| 17.09.2014 12:48 Great service, really nice car. I don't think that there is anything that could have been done better.
| 31.08.2014 10:59 Sixt at Prague airport, and the team working there are the most amazing, friendly, helpful people I could wish for.
| 16.05.2014 22:12
| 28.01.2014 08:57 Wederom erg prettige ervaringen met Sixt. Erg positief dat jullie collega in Praag (vliegveld) mij herkende en zich het vorige verhuurmoment kon herinneren. Helaas weet ik haar naam niet, want dat zou zeker het vermelden waard zijn.
| 14.12.2013 07:07 The rental agents at the Prague Airport were very professional, friendly and patient even when I asked to change the rented vehicle (because I changed my mind about what I wanted to drive) after the paperwork had been processed which meant even more paperwork and additional hassle to them. I really appreciate their professionalism and...
| 27.11.2013 08:47 rien à redire, le retrait à l'aéroport de Prague a été rapide et clair avec les bonnes explicationsbons collaborateurs avec un niveau d'anglais très satisfaisant pour la compréhension de tousSi vous pouviez transmettre nos félicitations à cette équipe ce serait top !!
| 18.10.2013 06:57 Thank you for your service. See you next time. With best regards,Mr.Palter.
| 23.09.2013 09:24 Very special thank you to the empolees at the airport - extremely helpful and friendly. Really appreciated.
| 06.09.2013 22:11 The lady on duty at Prague Airport could not have been more helpful. Great car, reasonable price. Very pleased, as usual. Sixt - the best car rental company, bar none!
| 26.08.2013 16:37 Great service as always! Keep up the good work!
| 01.08.2013 23:31 Not much to add. I got the car that I requested, it was in fine condition, there were no surprises with the terms or pricing and the drop-off was quick and straightforward. It was a fair and pleasant experience all around
| 17.06.2013 11:18 your staff is GREAT, the renting process is really quick, no hassle.great cars, too.
| 29.05.2013 10:38 Honestly very happy, it was a lot better than I expected!
| 28.05.2013 11:05 Super nettes Team, alles bestens, gerne wieder!!
|
|
Location Details
Address:
Aviaticka 1
160 08 Praha CZ +420-2-22324995
Location:
airport
GDS - Code:
PRG
SIXT #:
3391
Opening Hours
Mo. - Fr.
08:00 - 22:00
Sa.
08:00 - 20:00
Su.
08:00 - 22:00
Bank holiday
08:00 - 20:00
24 h return

Welcome to the Prague Airport Vaclav Havel Sixt rent a car office
Welcome to our SIXT office at the airport in Prague and to one of the largest car rental companies in the world. Our team is ready to fulfill your every wish to ensure that your visit in Prague will be easy and that you will enjoy your stay, whether it is business or private. I believe that you will be very satisfied with the vehicle from us and with our service and that you'll return home pleased and full of positive experiences. We are looking forward to your next visit as a frequent customer.
Jiri Kopecky ( Branch Manager )
Car Rental Prague Airport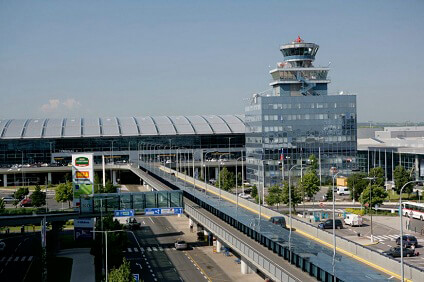 Copyright: Prag Vaclav Havel Airport
Sixt rent a car welcomes you to Prague Airport and if you need a rental car, Sixt is there to assist you with all your car rental needs. Sixt is located inside the Prague Airport right across from Terminal 1 making it easy to fly and drive. Sixt also has a giant fleet of cars to choose from if you are looking for car rentals such as minivans, luxury cars, SUVs, or other types of vehicles Sixt has it for you. Sixt rent a car makes it really easy to get the exact car rental that you would like to have on your vacation to Prague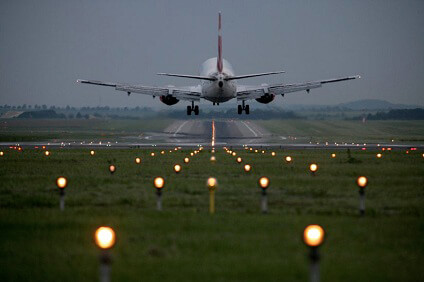 Copyright: Prag Vaclav Havel Airport
Prague, Czech Republic
Prague is a great town where you will be able to experience a rich culture as well as many tourist attractions such as the Charles Bridge, Bunkr Parukarka, and many other great attractions Let Sixt rent a car be your guide in Prague to all of these great sights.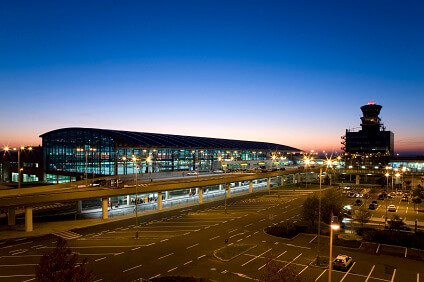 Copyright: Prag Vaclav Havel Airport
Location details
Opening Hours
| | |
| --- | --- |
| Mo. - Fr. | 08:00 - 22:00 |
| Sa. | 08:00 - 20:00 |
| Su. | 08:00 - 22:00 |
| Bank holiday | 08:00 - 20:00 |
Contacts / Lost & Found
SIXT # Prague Airport Vaclav Havel PRG
Aviaticka 1
160 08
Praha
50.107726, 14.269845
+420-2-22324995
+420-2-20115345
SIXT # Prague Airport Vaclav Havel PRG
Aviaticka 1
160 08 Praha
Phone no.
+420-2-22324995
Fax
+420-2-20115345
Location plan - how to find us
Terminal 1
Please leave the arrival hall and go directly through the outside car parking area. Parking C is front of you (cca 100m). SIXT is on the ground floor. Just follow the Sixt signs.
Terminal 2
Please leave the arrival hall and use the beyond footway which continue beside the Marriott hotel building to parking C. Use lift to ground floor. Sixt office is just a few meters from the lift.
Return Information
Drive direction airport ("Letiste"). When you turn from highway nr. R7 drive direction Terminal 1 (just straight on). After 1km you will see on the left side the garage building named Parking C. Use the right entrance "Rent a car only". Behind the gate you stop the car and our subcontractor make a check-in. They working 24 hours.
Terminal 3
When you arrive to Terminal 3, please call our office from you phone on number: +420 220 115 347. Our employee will pick you up and transfer to our branch (5 minutes). If you return your car at this Terminal 3, just park your car front of the Terminal, leave the key in the key-box (situated on the information desk) and call our office to pick up the car. Or you can return the car by standard way in our branch and our employee transfer you to Terminal 3 for your flight.
Out of hours pickup & return
Out of hour pickup possible.
Pick-up out of opening hours is possible for an additional charge. This service is bookable on request. Please provide your address and credit card details, e-mail address, flight and mobile number.
Out of hour return possible.
Return out of opening hours is possible free of charge. Our check-in service is working 24 hours.
Categories and services at this location
Cars & vehicles
Sports cars & convertibles
4x4 / SUV
Choose vehicle using iPhone for pick up
24 h return
Save with Sixt Car Rental Deals & Specials